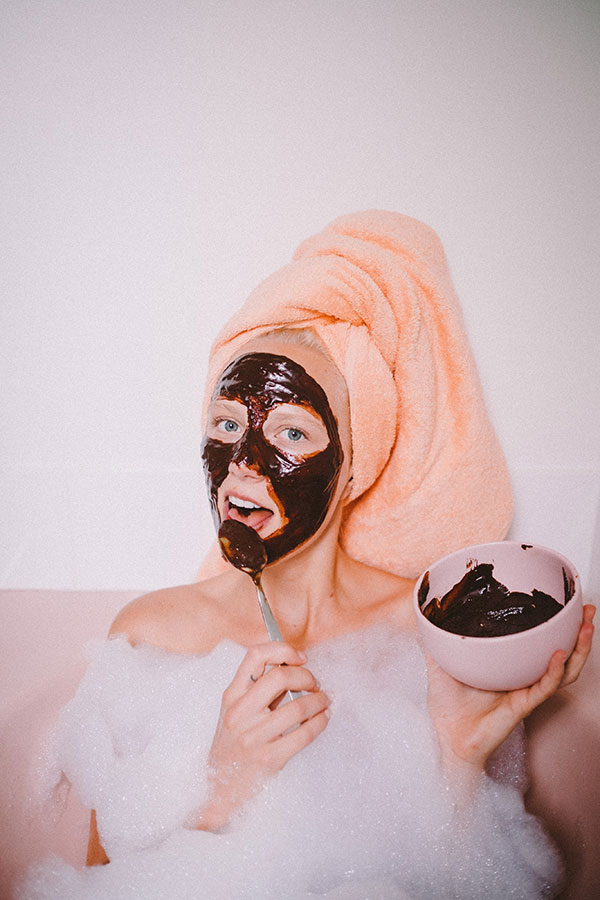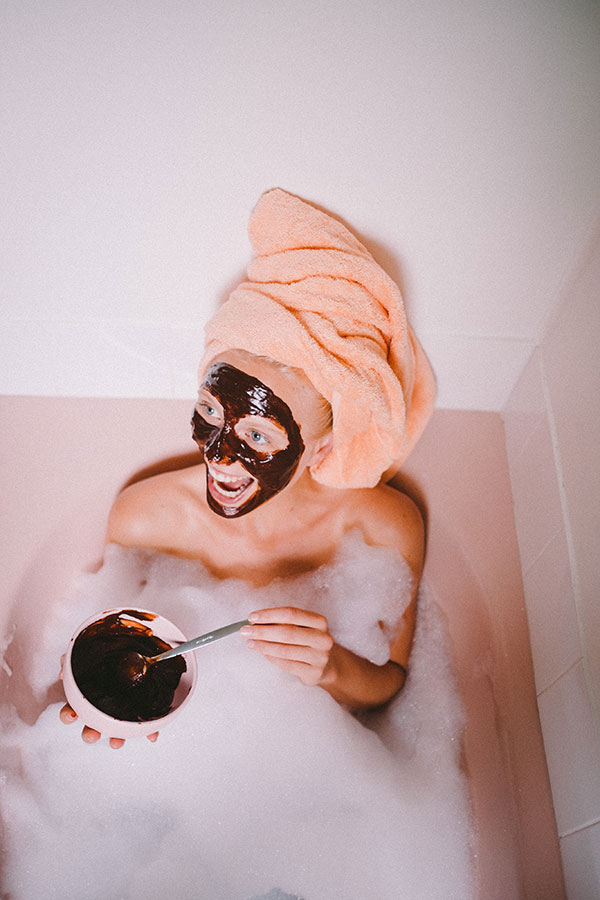 I always know the cooler months are well on their way when my clown lips require a red Chapstick application every 30 seconds and my pasty skin starts flaking off like the scalps on the Head-and shoulders commercials. HAVE NO FEAR FELLOW ARID FRIENDS…MOISTURE IS HERE. I've gone all girly on your asses and teamed up with porcelain faced beauty expert Juliet Durham to come up with some solutions that are quite literally…good enough to eat.
I ain't got the $$$ to indulge in fancy facial treatments or the cash to splash on expensive organic + prestigious + scientific + glorious + miracle working creams and beauty products that guarantee me to look like Mirander Kerr and have skin as soft as my 6 month old baby's butt…so what's a gal (or guy, I'm not judging) to do? "IF YOU AINT GOT NO MONEY TAKE YOUR BROKE ASS HOME"..yeah really effing helpful Fergie, thanks. But seriously, I neeeeed some REAL beauty secrets and I'm sure you do too. Thankfully Juliet aka baby face informed me that the answer was hiding in the dark outskirts of my pantry next to a bunch of half used Asian sauces and NUTRI-GRAIN remnants all along.
"How resourceful of you baby face" I thought to myself while eating the ancient NUTRI-GRAINS off the pantry shelf. We got to talkin and after consuming the majority of the ingredients, we actually hazel-nutted out some super simple and nourishing beauty treatments using REAL everyday (not to mention delicious) ingredients that your skin, stomach and wallet will thank you for – a choc-banana face mask, exfoliator and body scrub. So…let's do this! Let's get MOIST! (cringe I know, the most hated word in the English language…of all time…EVER…don't worry…I wont say it again…MOIST…sorry…ok…I'm good.)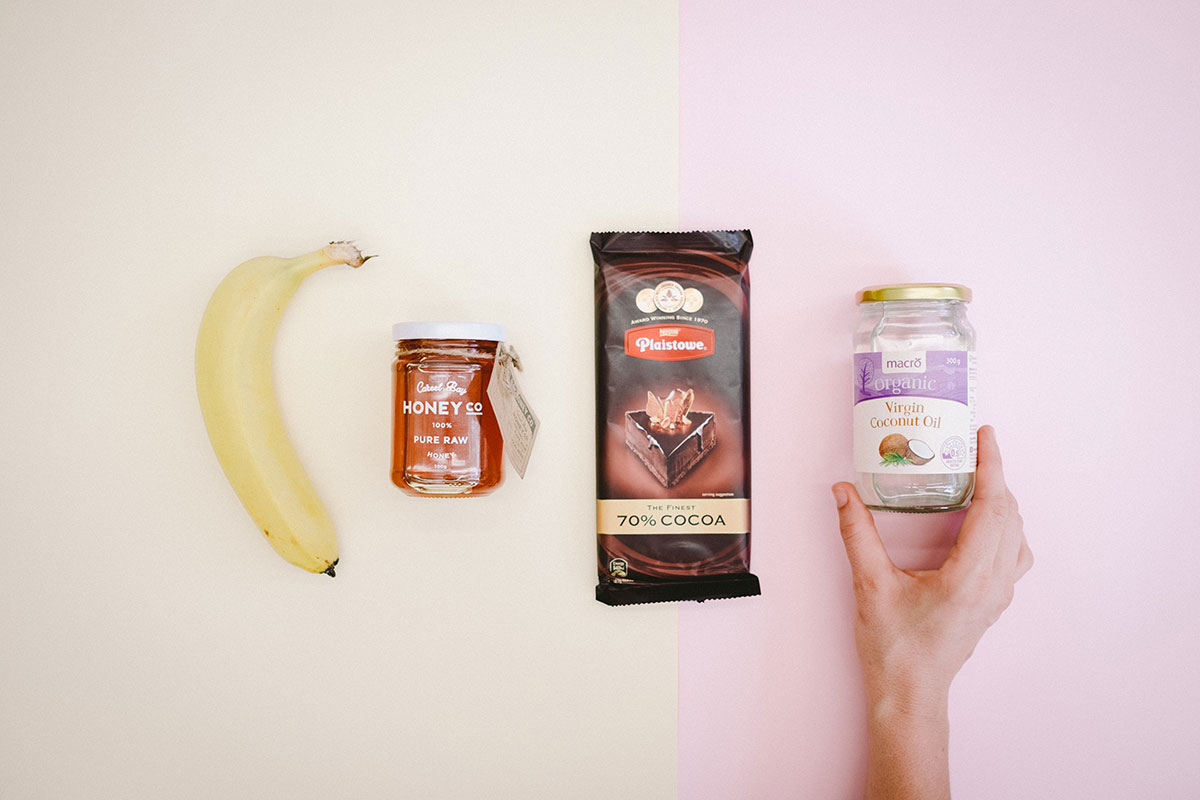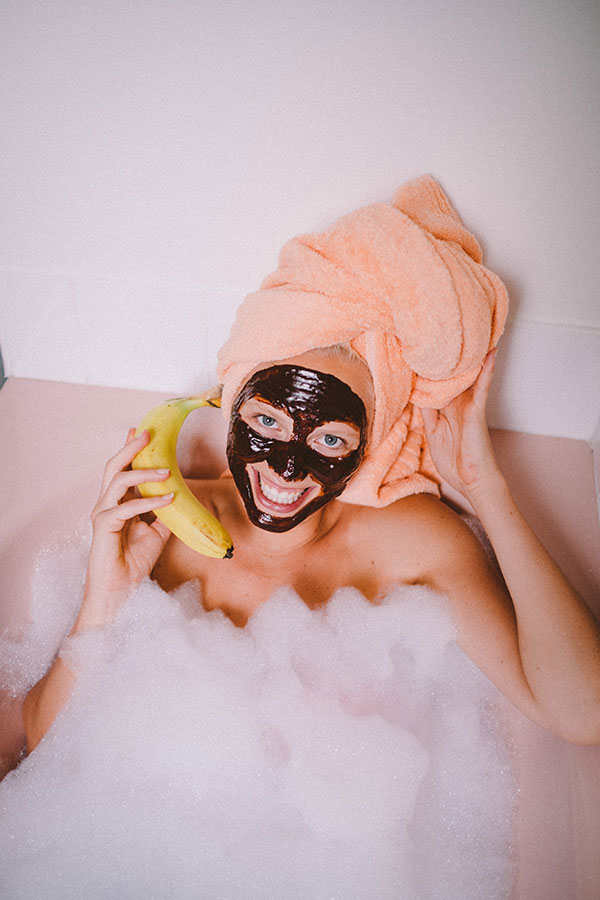 HYDRATING FACE MASK
STUFF YOU NEED
Small handful of dark chocolate –  70 – 90% cocoa content.
Cocoa is rich in antioxidants and helps hydrate, lift, rejuvenate and tone skin. The challenge here being that you don't eat it all before you have even started…oops. Take 2!
Half a banana (the riper the better…that's right, don't chuck em out!)
Banana is high in B vitamins & potassium and nourishes, softens and soothes skin. They are also the new iPhone.)
1 tbsp. honey – Careel Bay Honey Co FOREVER. Stock up on this holyness.
Honey moisturizes as well as has anti-bacterial properties helping to heal, unclog pores particularly of acne-prone/ meat lovers pizza skin. It instantly soothes, calms and gives you a glow that no highlighter can.
1 tsp Coconut oil aka Mother Teresa #miracleworker
Coconut oil is rich in antioxidants and healthy acids and smoothes, softens and lubricates skin. It helps to break down dead cells, heals acne, hydrates and conditions dull skin.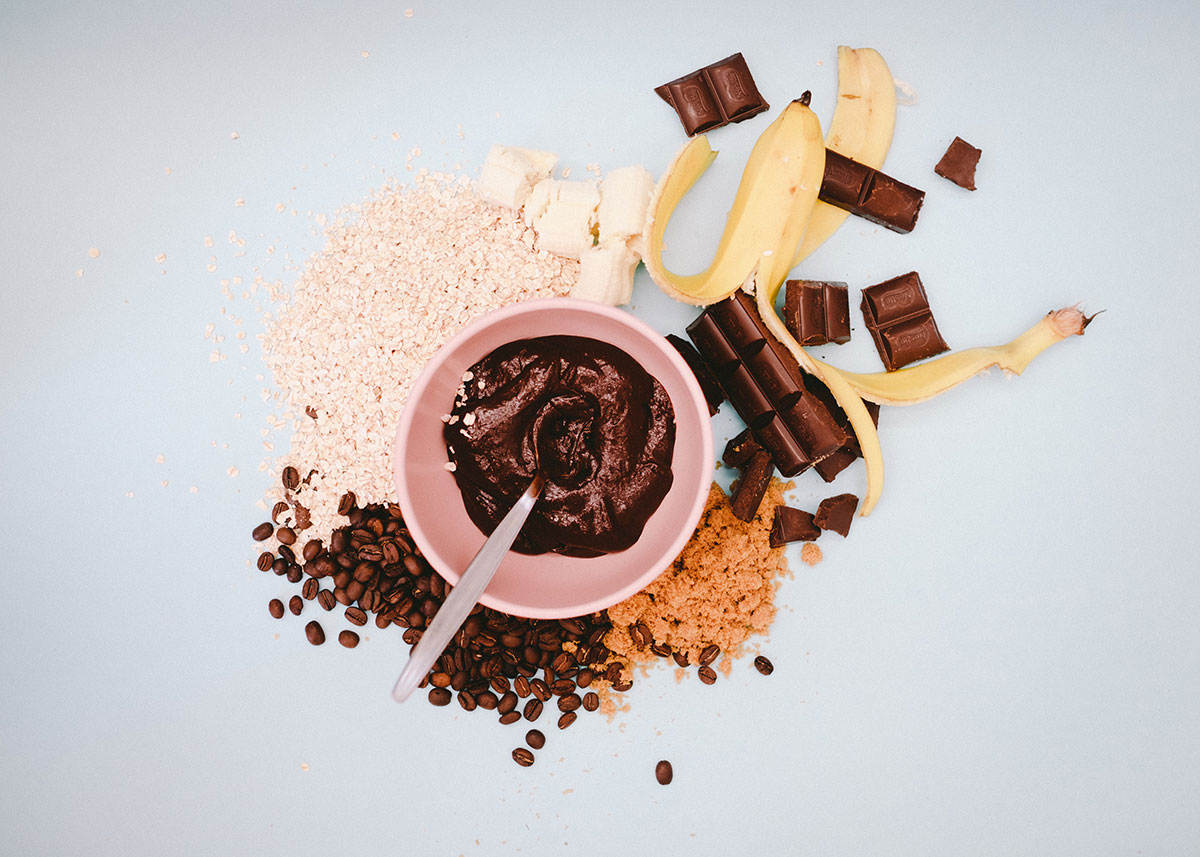 GET COOK'N 4 GOOD LOOK'N
Melt chocolate in a water bath aka a bowl on top of boiling water, yep you learn something new everyday.
Throw all ingredients into your Nutri- bullet and blend until you reach a smooth consistency – if you haven't got a Nutri-bullet, we are no longer friends, but seriously, if you don't have a blender of some sort (NUTRI-BULLET ONLY) just mash banana with a fork and combine ingredients by holding a spoon in your actual hand and mixing (moving the spoon in circular motions.) Don't be scared to play around with the ingredients a tad to nail the consistency. Apply with a brush or your fingers and leave for 15 mins. Wash off with warm water and TA-DAA. You are now 12.
WARNING: THINGS MAY GET MESSY.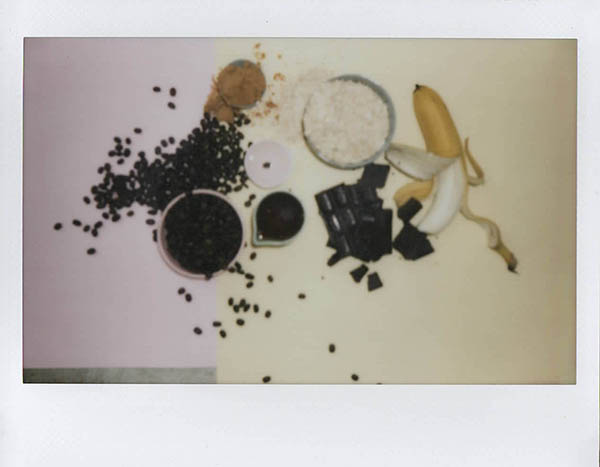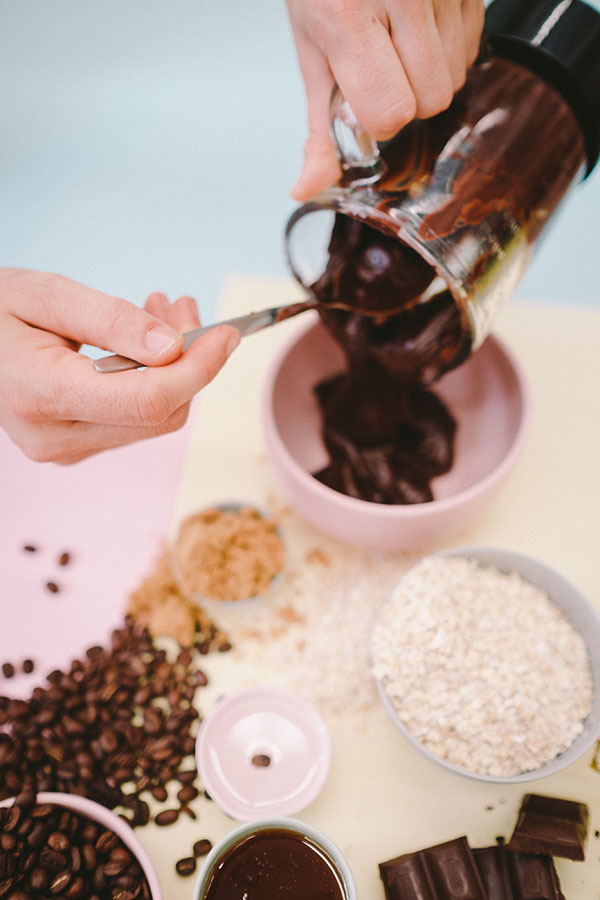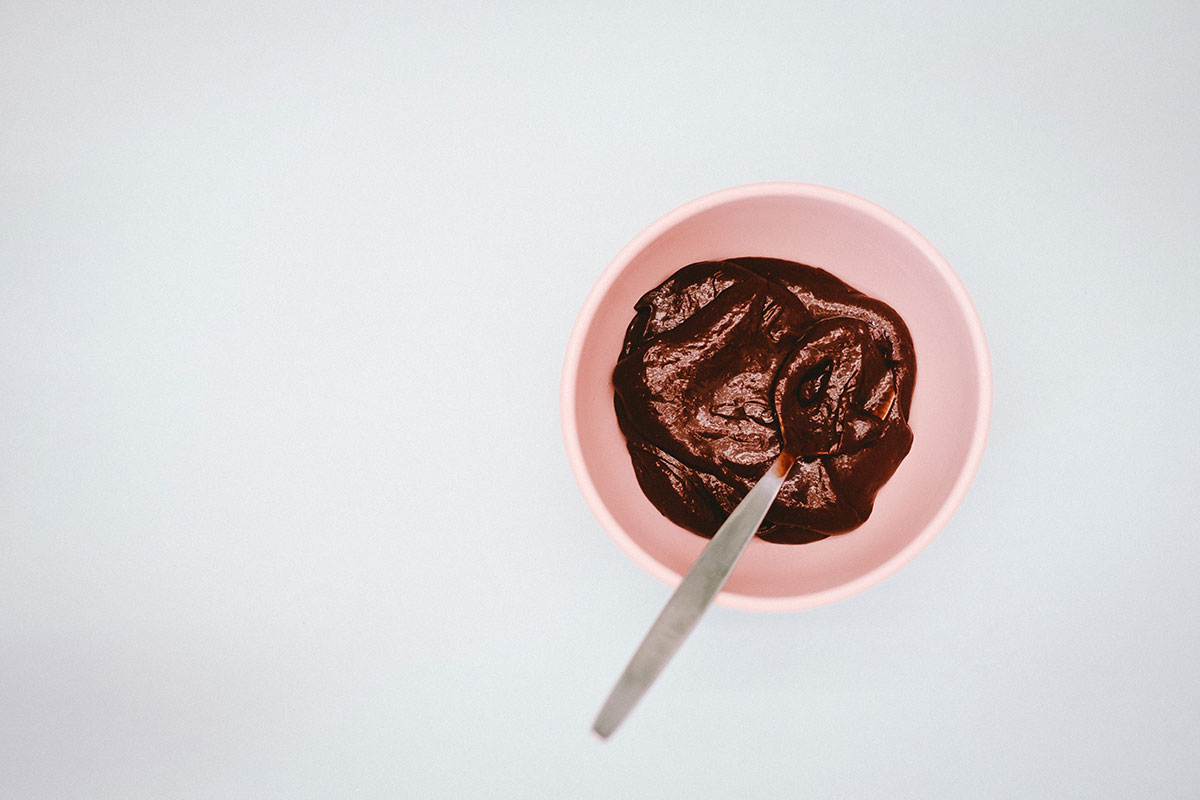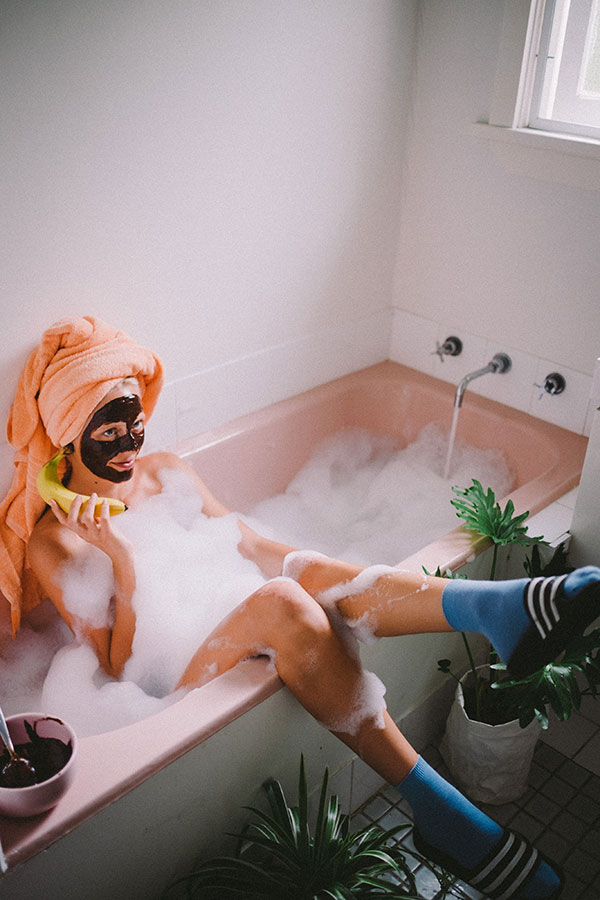 FACE EXFOLIATOR
Same as face mask + add both or 1 of the following depending on your pantry sitch:
1 Tbsp. oats
Oats absorb and remove surface dirt and impurities. They deep cleanse your pores by scrubbing and gently exfoliating leaving your skin soft and hydrated.
1 tbsp. brown sugar
Brown sugar's granulated particles exfoliate and clear away dry, dead skin cells. It's an anti-bacterial too and basically keeps skin healthy, vibrant, moisturized and protected from bad stuff!
Combine, apply massaging into skin in circular motions, leave for 15, wash off with warm water and VULAHH. Clean as a whistle.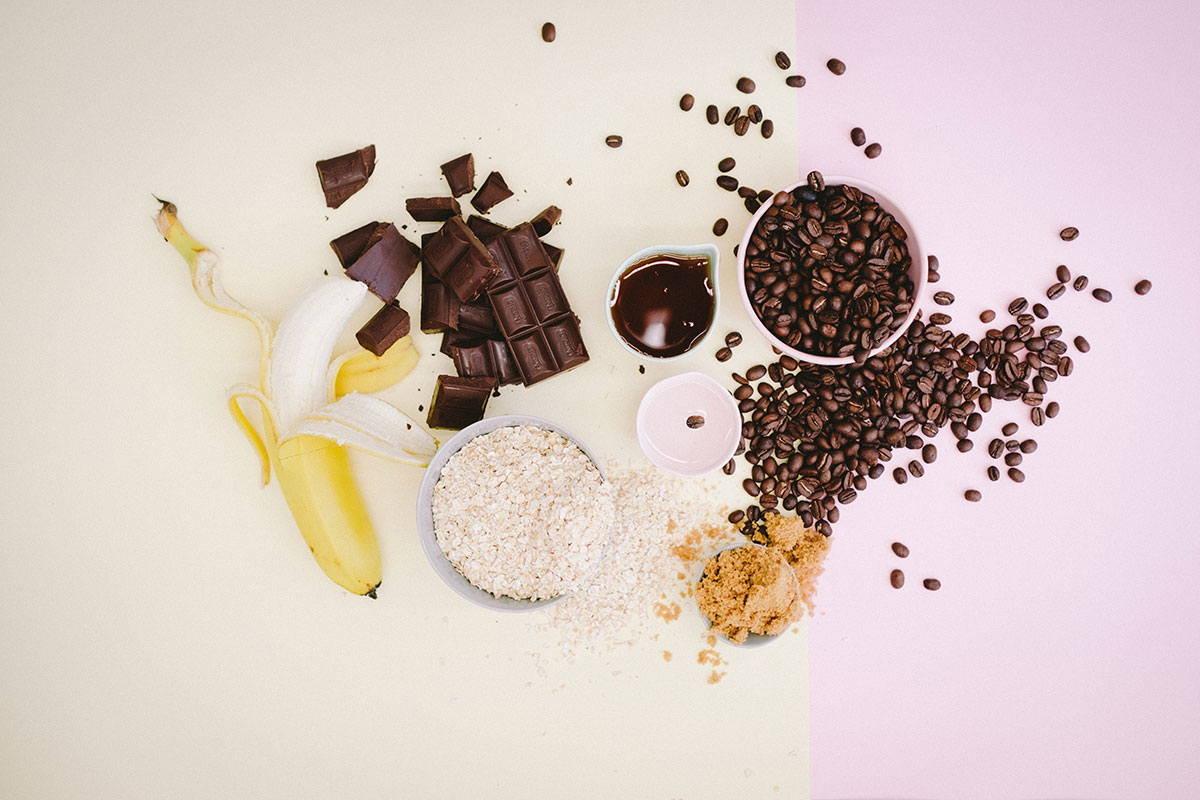 BODY SCRUB
EVERYTHING mentioned above +
2 Tbsp. granulated coffee (we just used the coffee BEANS for decoration…pfft creatives)
The high caffeine content stimulates blood flow targeting cellulite, stretch marks, psoriasis, varicose veins, eczema, acne, and scarring – all that sexy, fun stuff.
Combine ingredients, apply and scrub all over your NAKED body, leave for 15, shower, grab a glass of wine, relax and…
GET COMFY IN YOUR NEW SKIN.
Fine print: If you have sensitive skin, we recommend spot testing first to make sure you don't break out in hives or leprosy or somethin.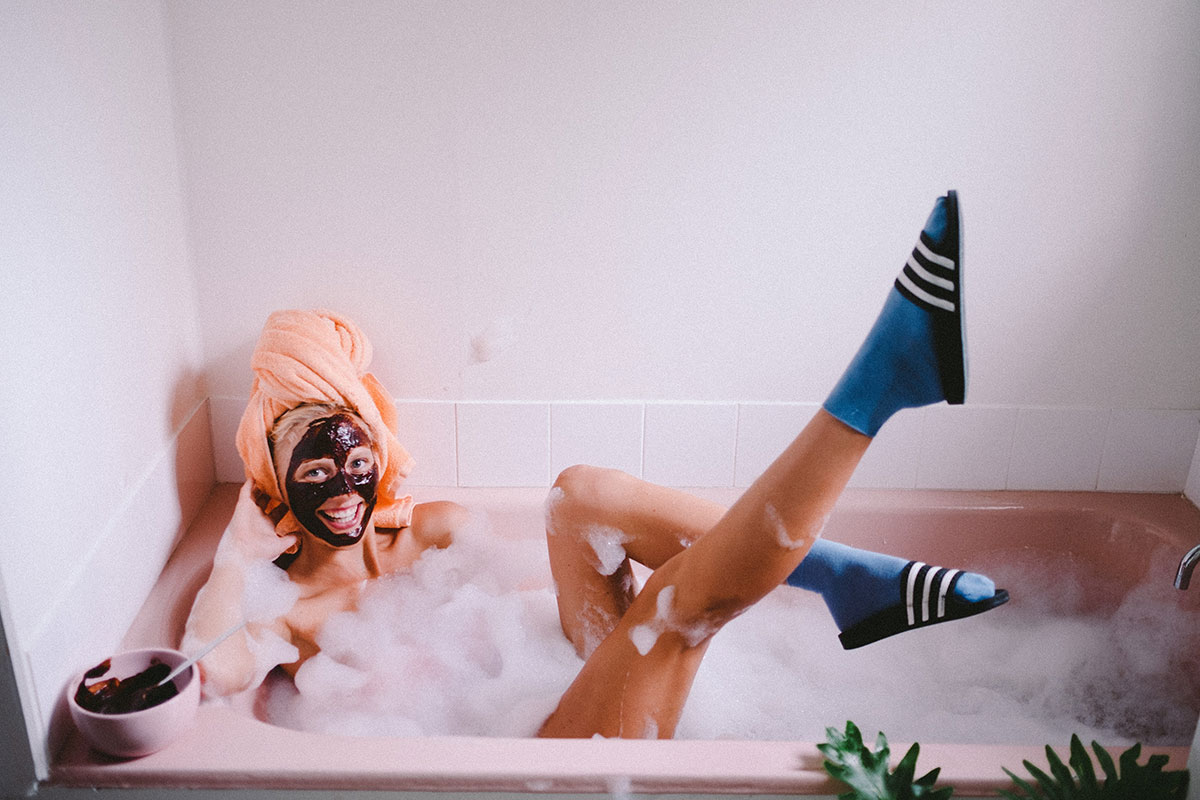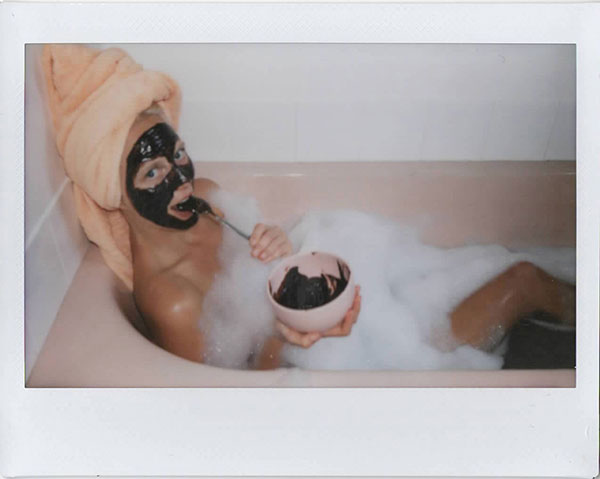 CREATIVE DIRECTION / WORDS 
PHOTOGRAPHY
STYLING 
BEAUTY / CONTRIBUTOR 
GIRL
Ellie Millington