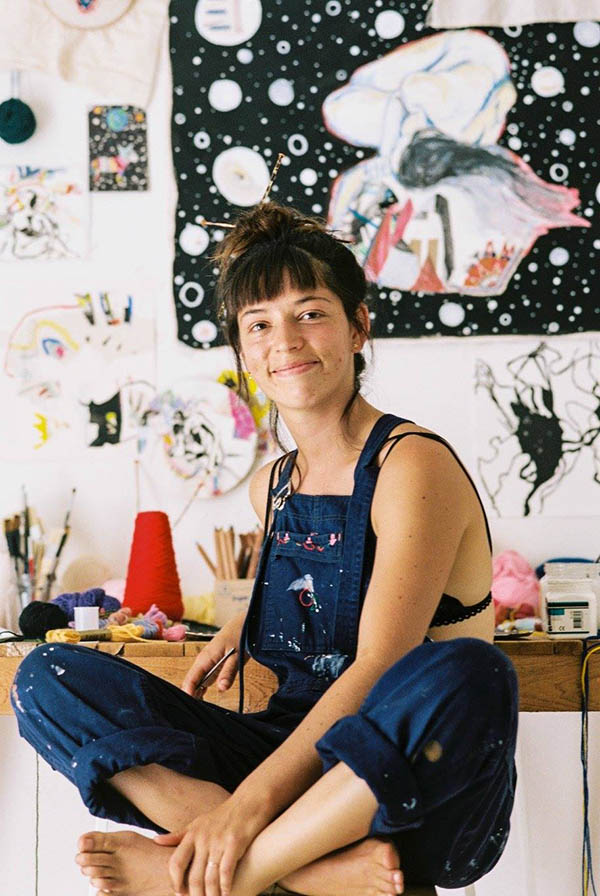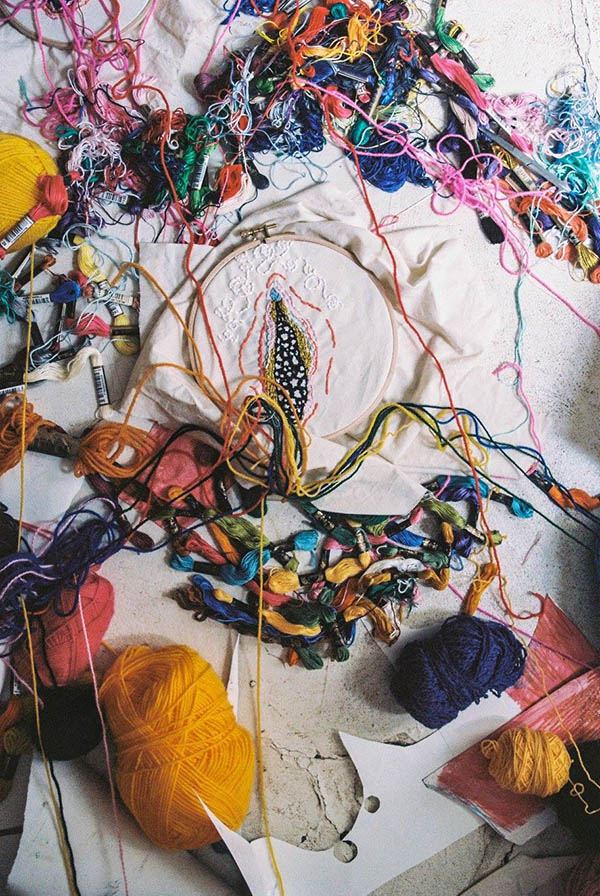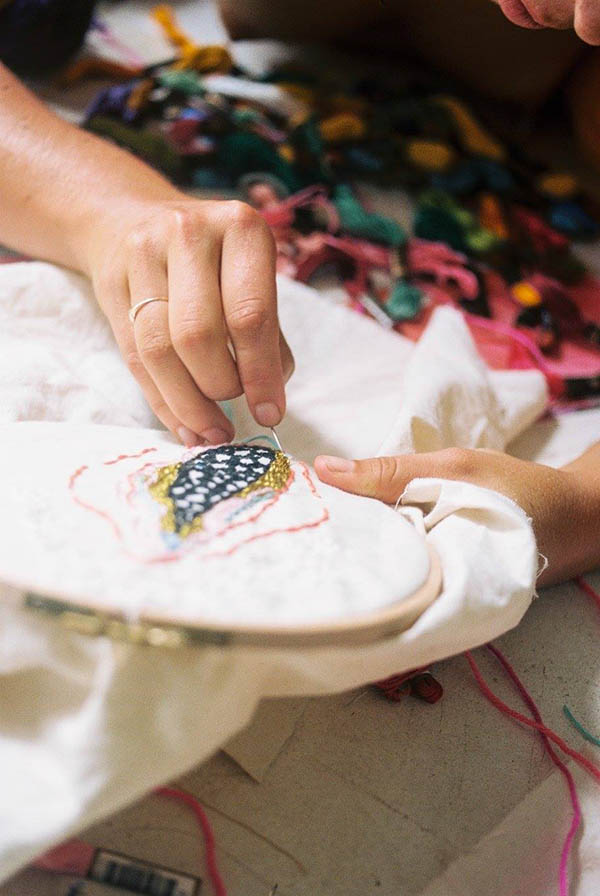 Artist Madi Luschwitz is as real as they come. A down to earth free spirit that goes against the grain, refuses to conform, and takes the road less traveled instead of the well-beaten path. Madi lives a simple, authentic life creating magic by the sea with her surfer/ health practitioner husband Nick of Balanced Studio. Born and raised on Sydney's Northern Beaches, Madi has a long held passion for nature and the beautiful surrounds of Sydney's coastline.
Madi is a National Art School graduate whose inspiration is drawn from Expressionist, Naive and Primitive Art. She is passionate about the fearless writings of 1970s rock chick Patti Smith and the over stimulating aspects of cinema in the art of Tarantino and Rodriguez. These themes seep into Madi's practice as her artworks engulf the viewer in pattern, texture and raw, almost cinematic energy.
Using mixed mediums such as collage and thread, Madi demonstrates through her work the infinite abundance that the universe has to offer each person, if we step into the unknown.
Madi's first solo show 'WE ARE INFINITE' focuses on the feminine side of this concept. Celebrating the beauty in all female forms through sexuality and movement, Madi explores the balance that each woman holds from raw and powerful to soft and nurturing.
I'm no art connoisseur, but what I can tell you is that as a new mum, Madi's message reaches right out and touches my ovaries (sorry, I went there).
Since giving birth to my daughter 6 months ago, I feel as though my mind frame and perception of the female body has completely shifted. Gone are the days where I was a borderline prude; cringing at the thought of breast feeding, feeling uncomfortable in my own skin and completely freaking out when faced with any kind of nudity. Yes, partly because my dignity was thrown (smashed) out the window during labor, but more so, I have found a whole new love, respect and appreciation for my body, as well as all female bodies and what they are capable of. It's pretty unbelievable – when I think about it too much I start wigging out about life and the actual concept of having a baby, which then usually winds up with me questioning anything and everything in sight – What are TV's? How weird are pets? How the hell do aeroplanes stay up? WHAT IS LIFE?! A reoccurring out of control spiral that ends with me drinking wine…lots of wine.
So what I'm trying to say is that when I first saw Madi's metallic, rainbow coloured, embroided vaginas hanging up in all their glory on her studio wall, rather than wanting to avoid eye contact with them at all costs like I would have previously, now filled with gratitude and love for my body and what it has achieved, I found myself wanting to scream nothing but I AM WOMAN HEAR ME ROAR. What a colourful, happy and glorious celebration of the female body. Who's with me sisters? #freethevagina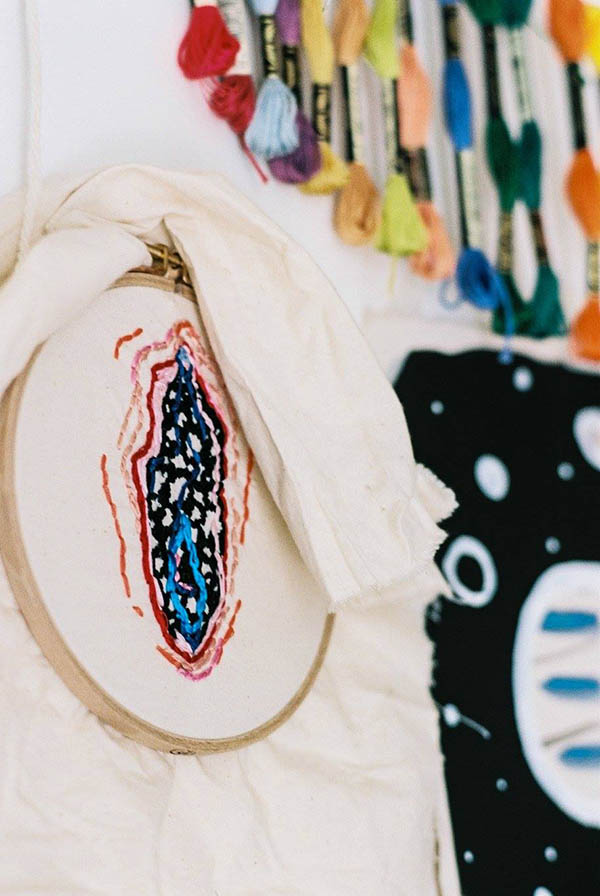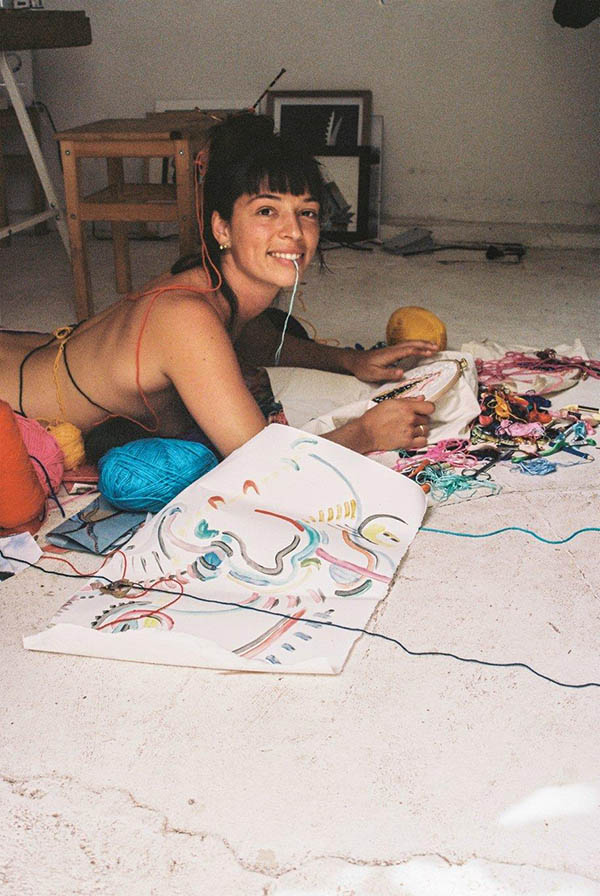 Each and every embroidery stitch is unique, making up an imperfectly beautiful, one of a kind creation synonymous to all female forms –  well that's my amateur art interpretation for you, think I did pretty well? We are also not to forget about Madi's out of this world, dream like collages that teach us about opening our minds, letting go and living fearlessly, as well as providing us with a pretty delicious feast for the eyes.
Through her art, Madi say's she is able to embrace her 'inner weirdo' with it giving her the freedom and permission to be her true self.
"In art and dream may you proceed with abandon. In life may you proceed with balance and stealth." Patti Smith.
The greatest lesson she has learnt in life so far is to see the beauty in taking a risk. Letting go of expectations and stepping out of her comfort zone is what it's all about for Madi. Travel, adventure, meditation, loving herself and being surrounded by nature and those she loves allows Madi to keep it real and proves key to living a happy, beautiful and authentiK life…
 "…For life is the best thing we have in this existence". Patti Smith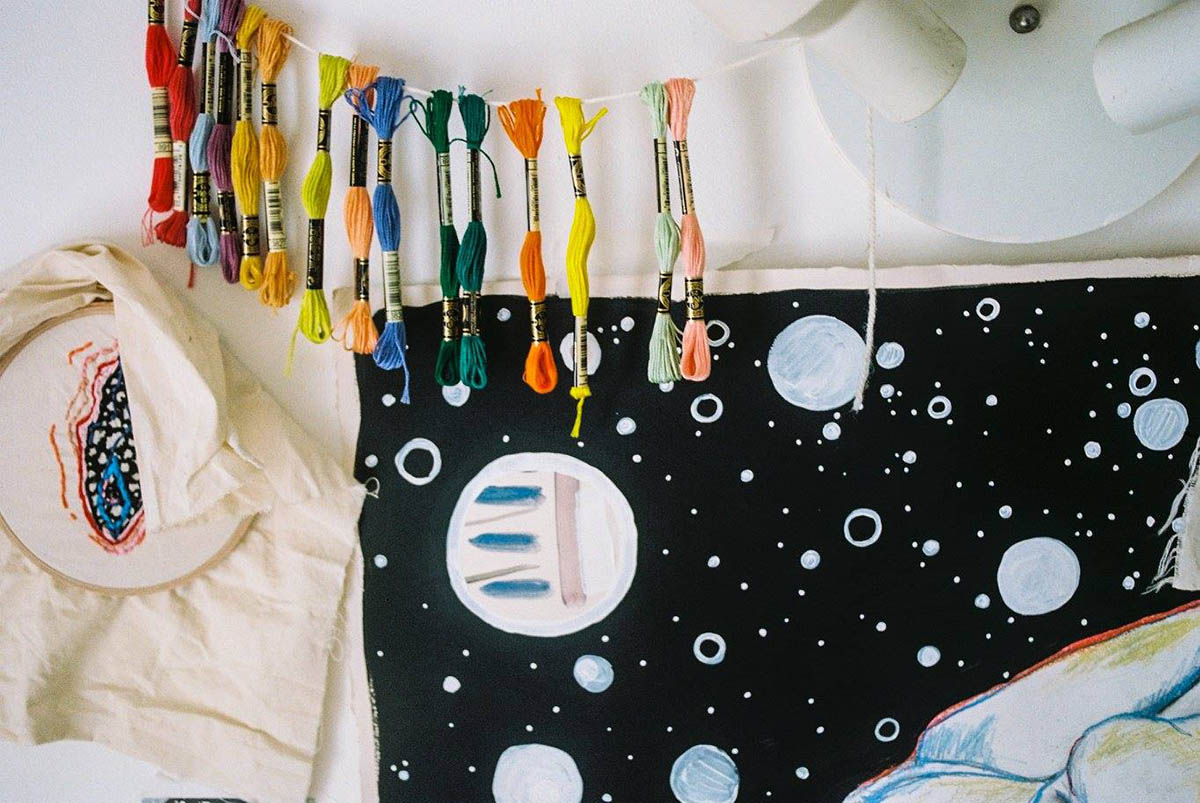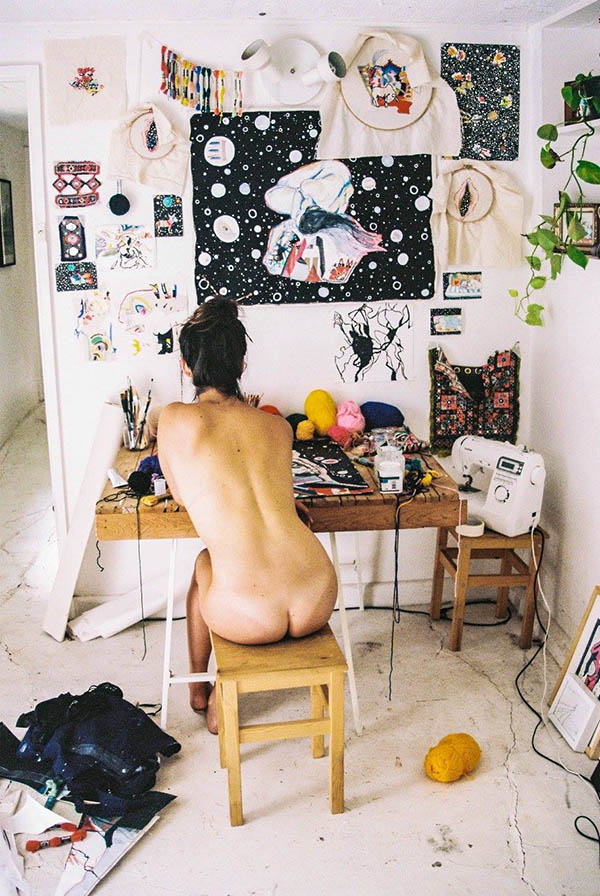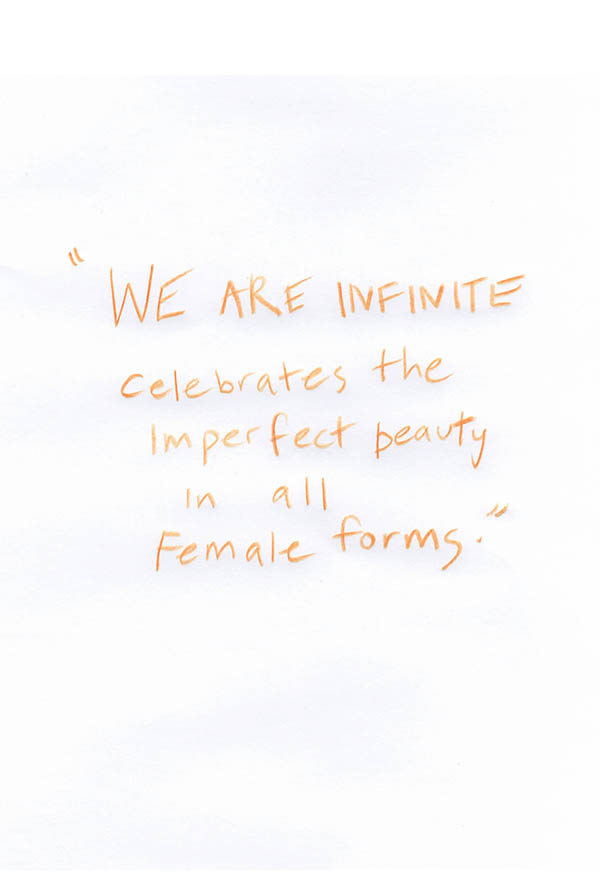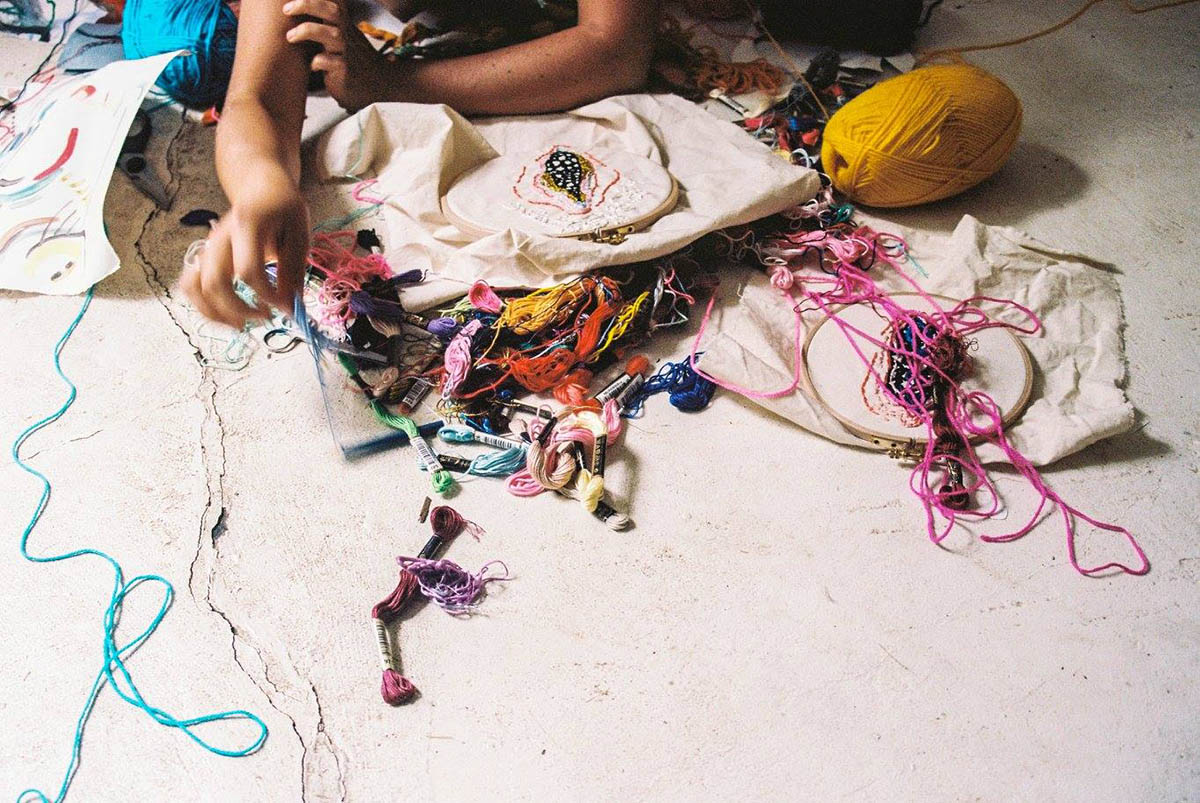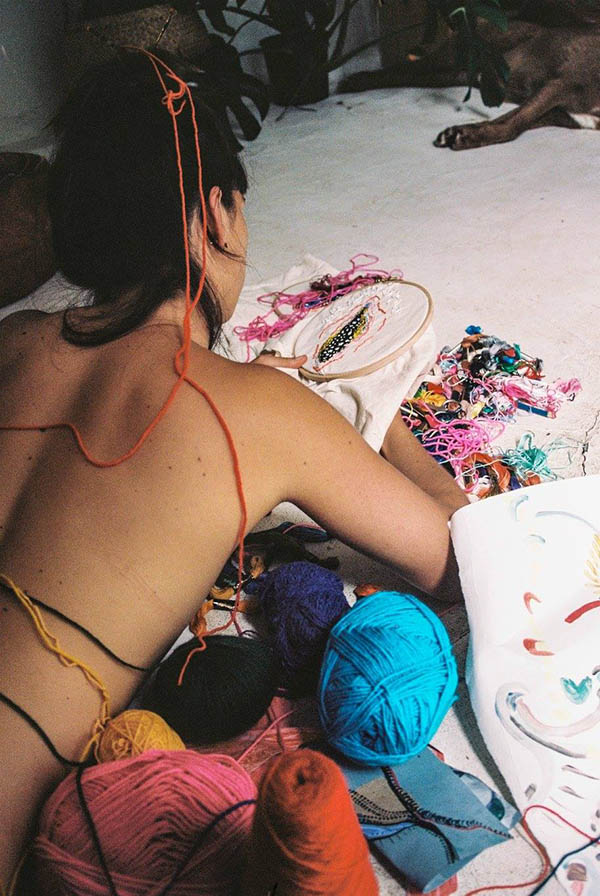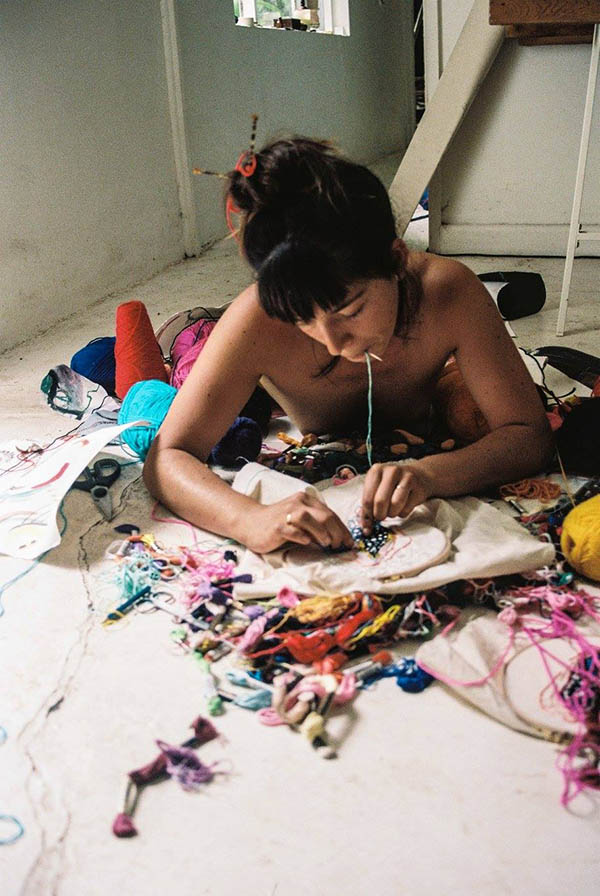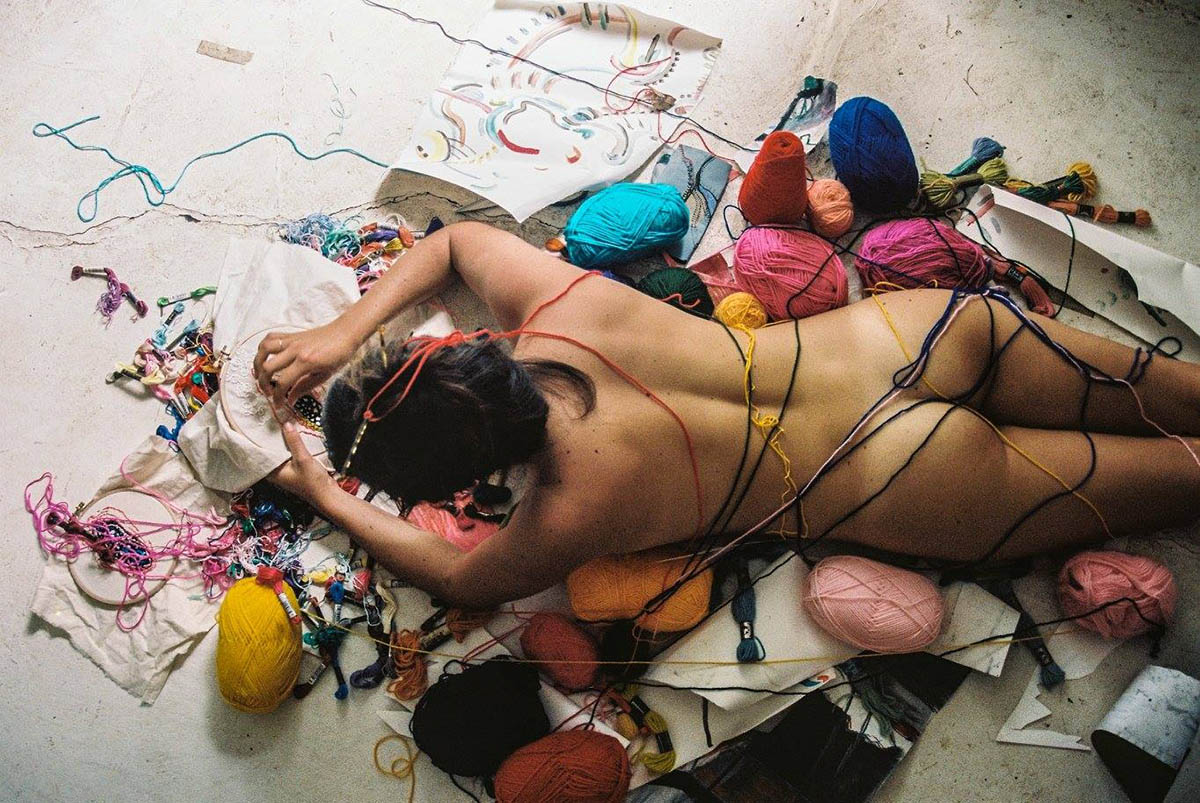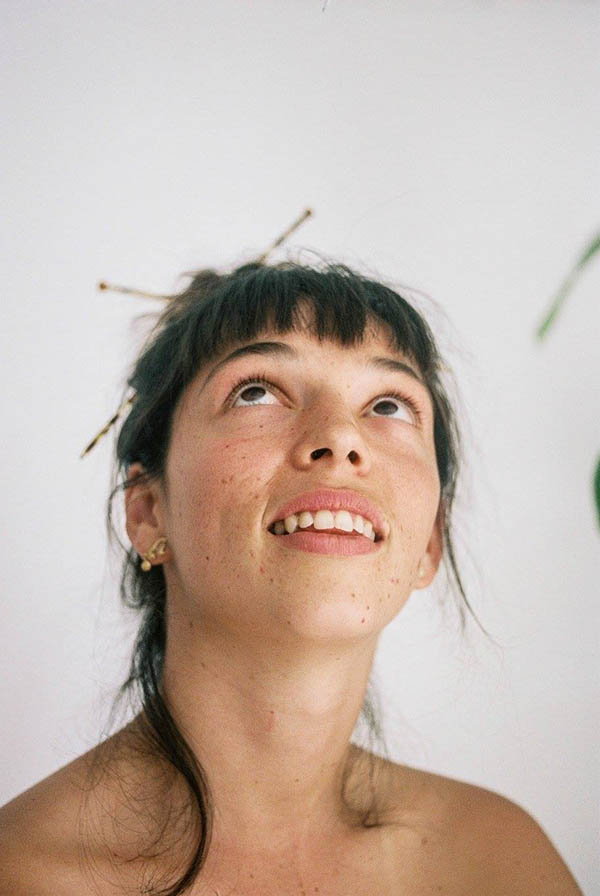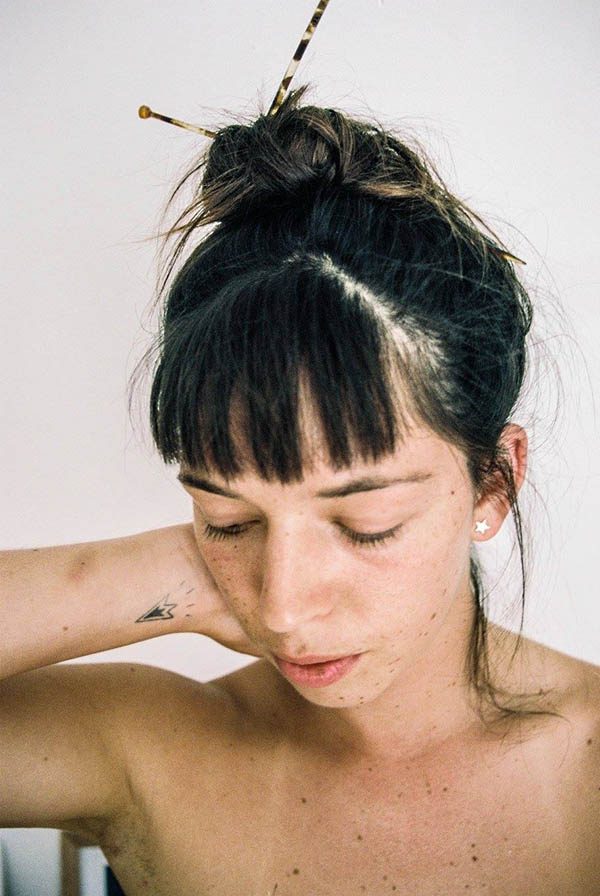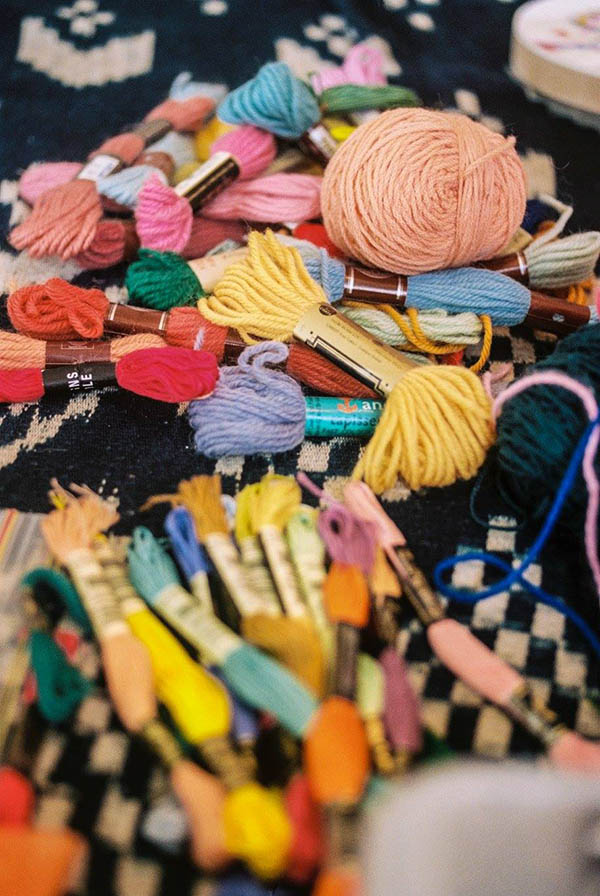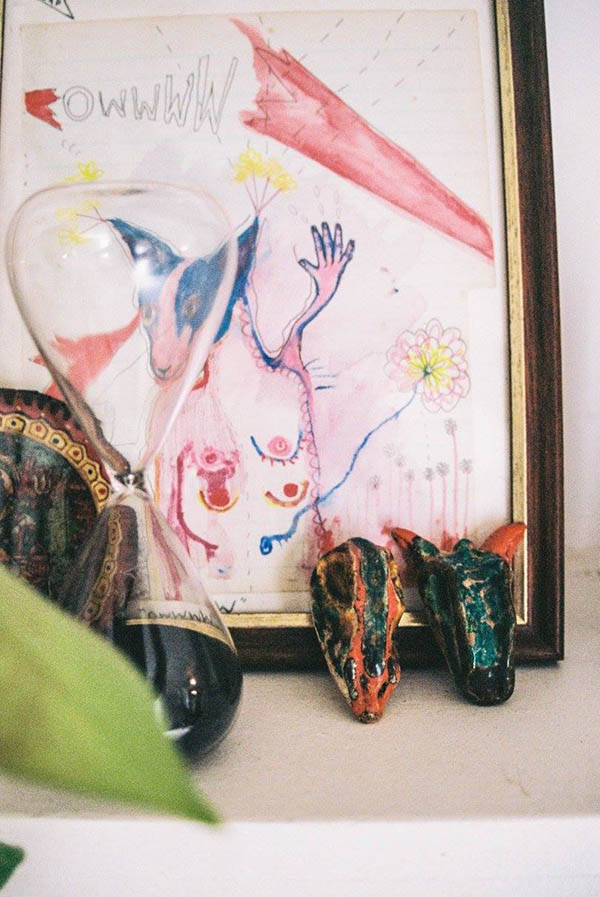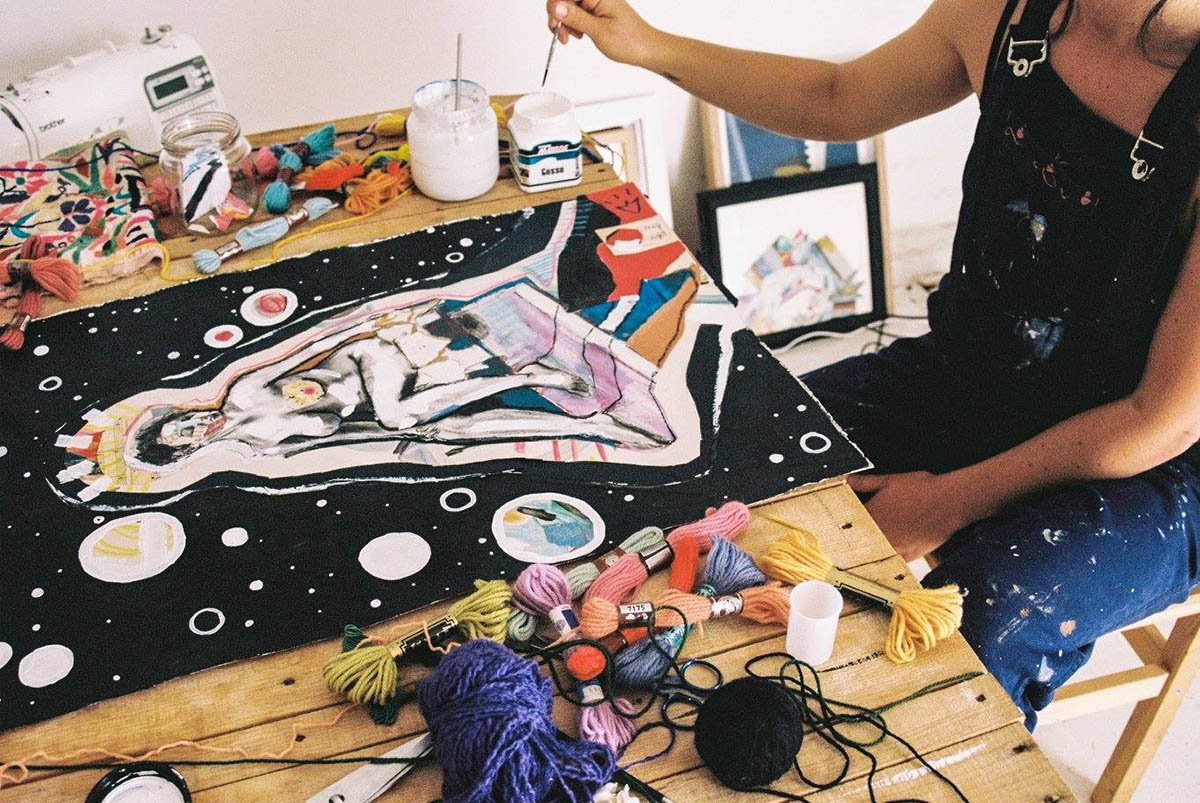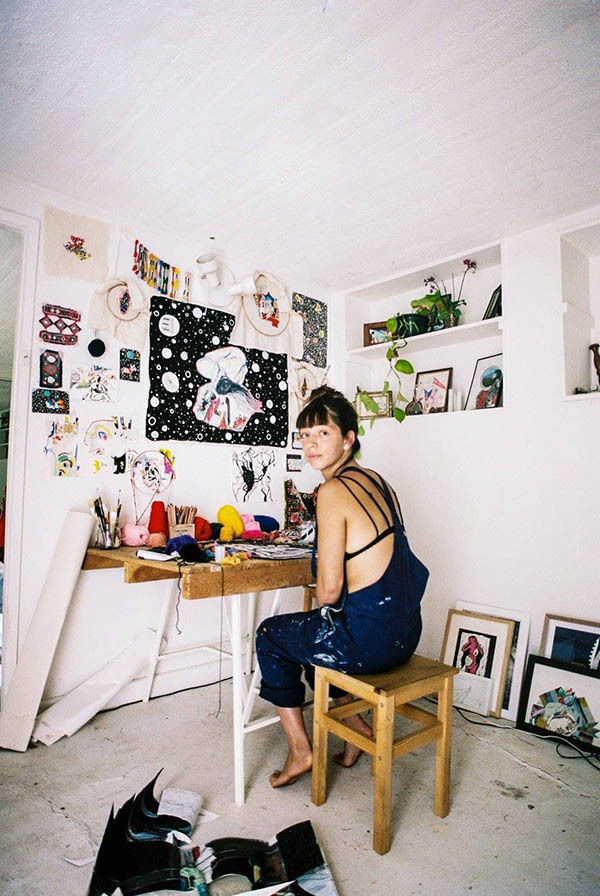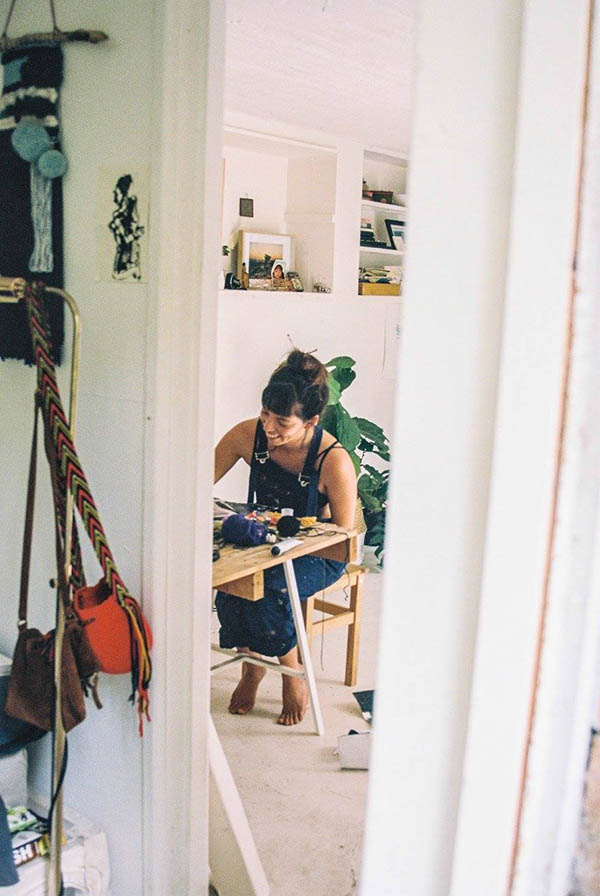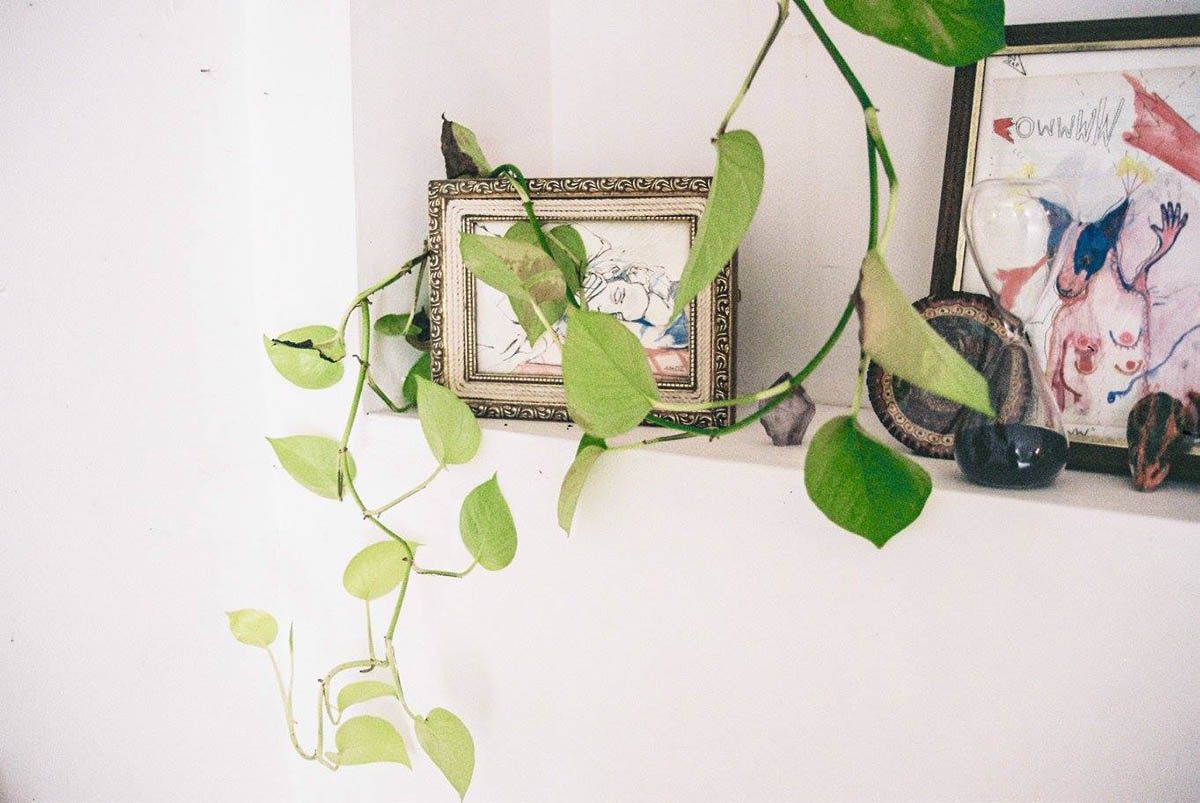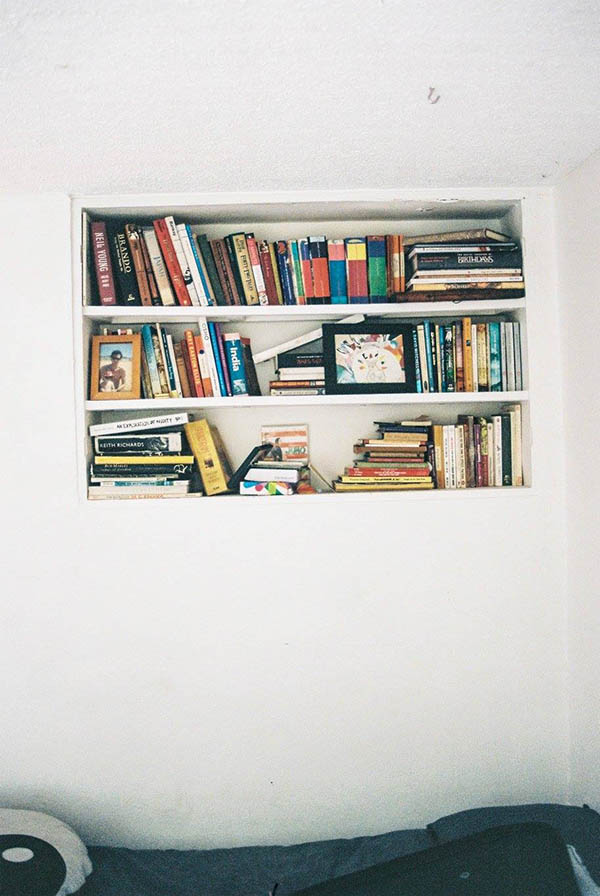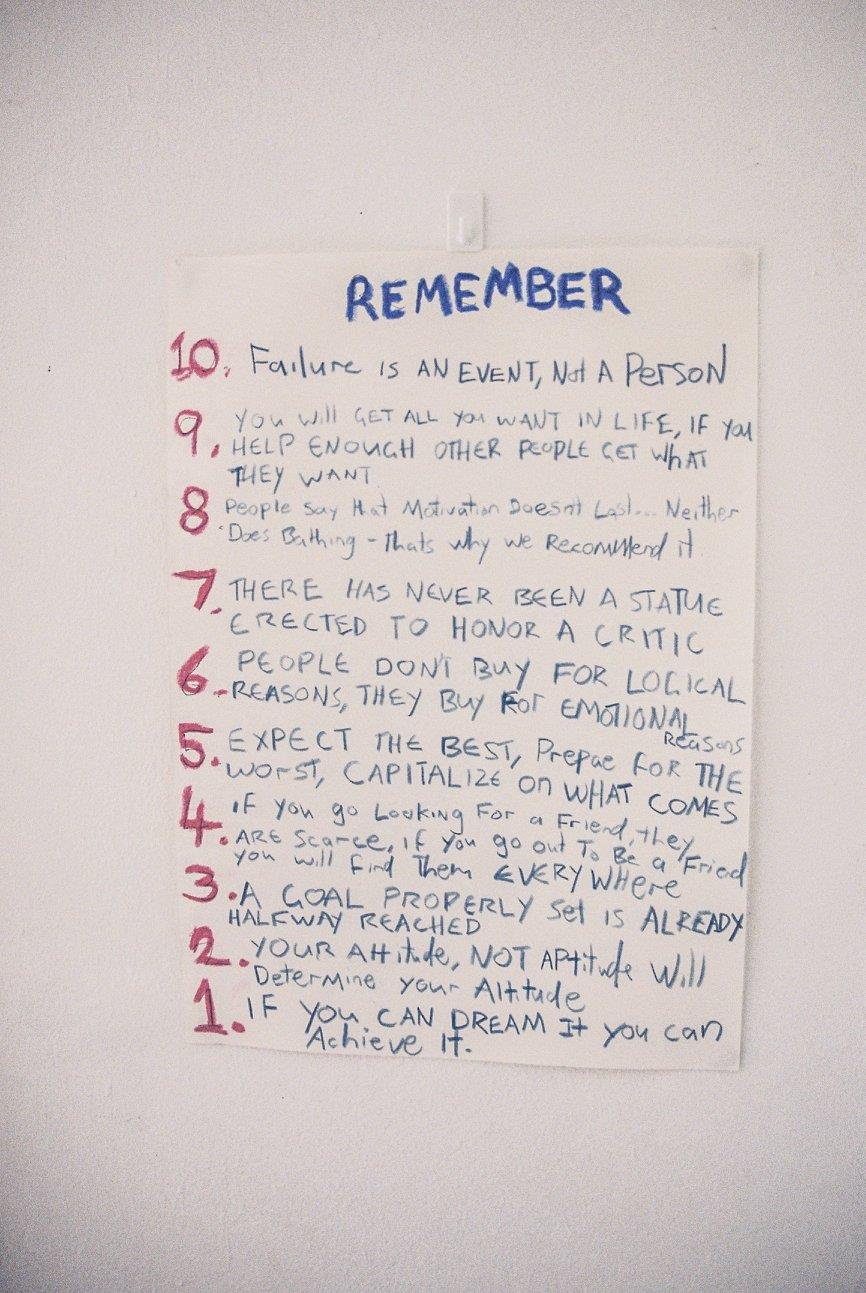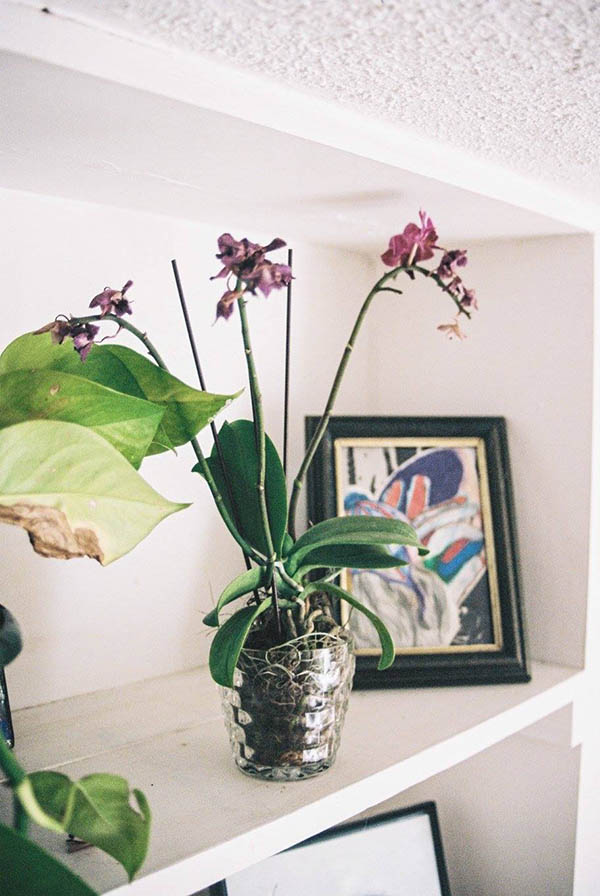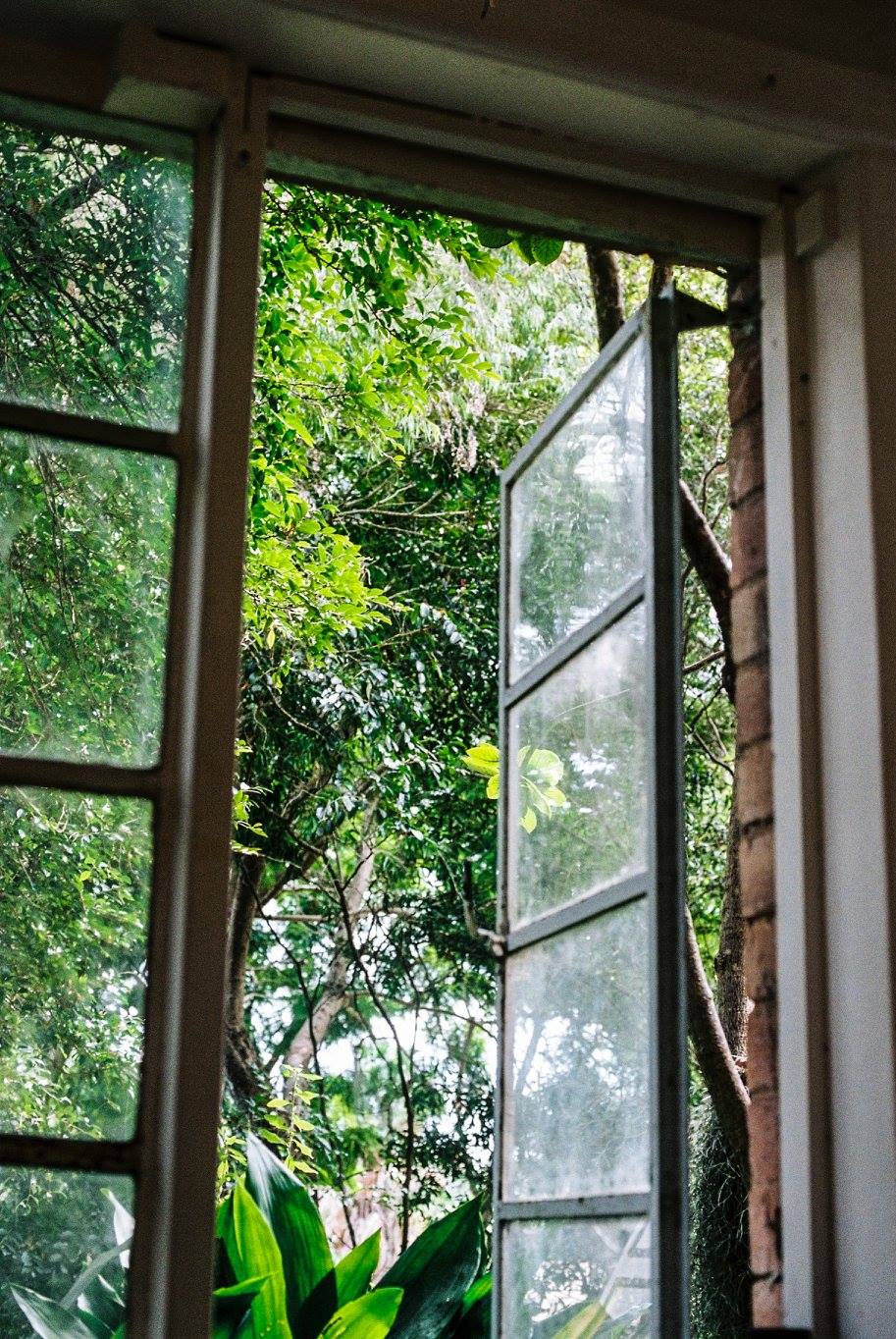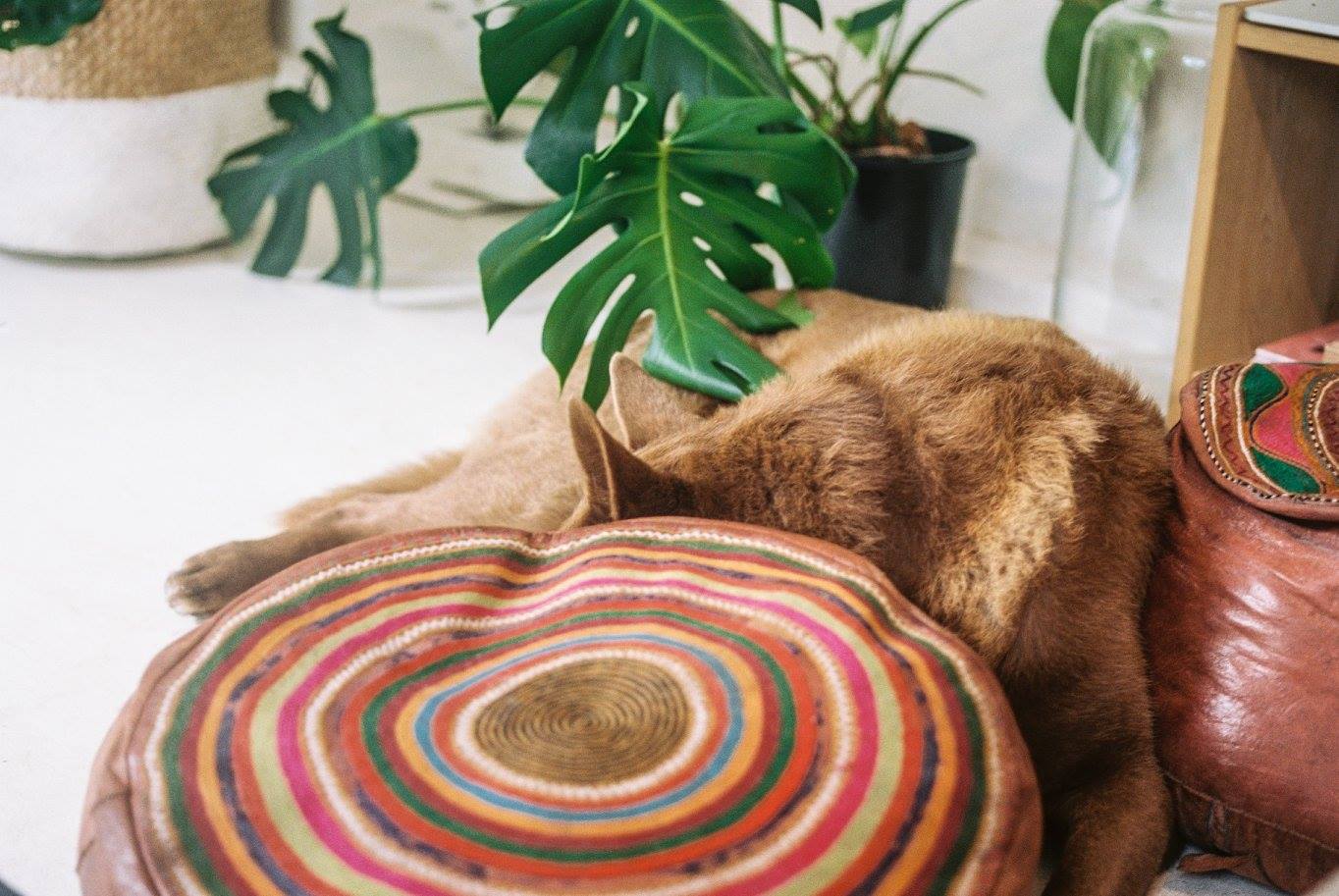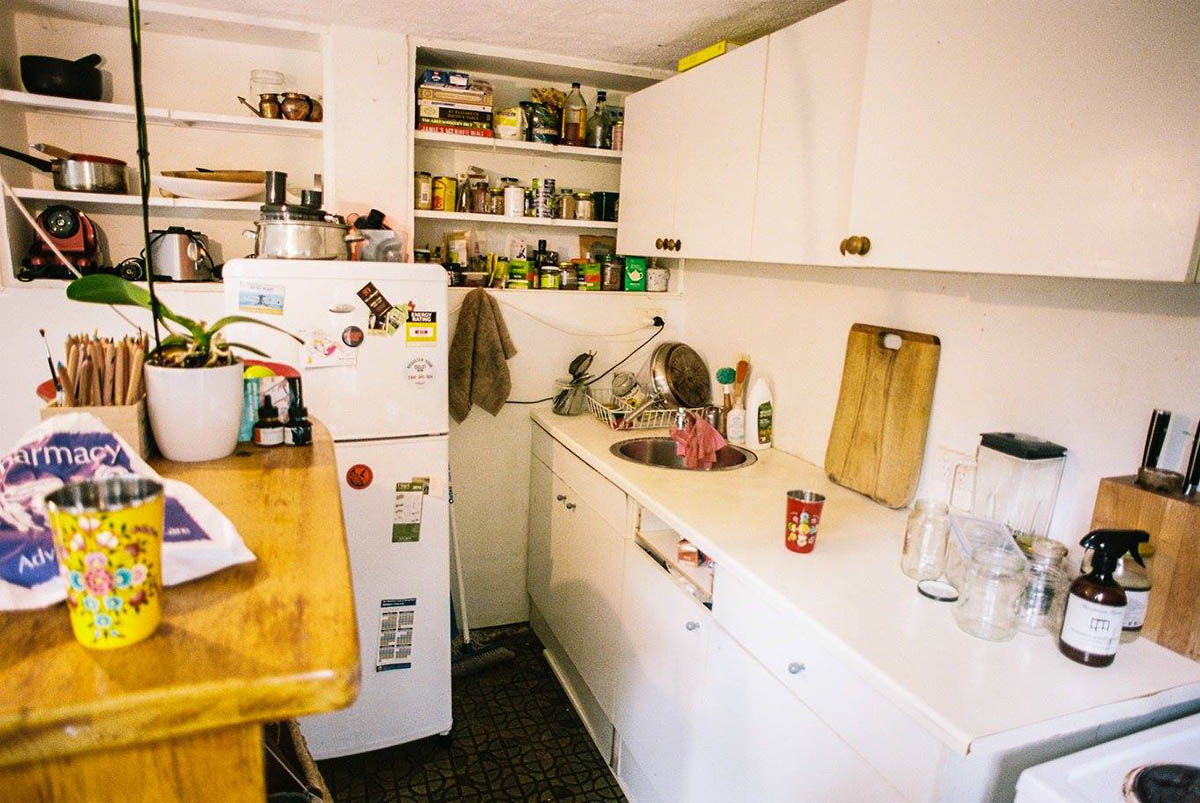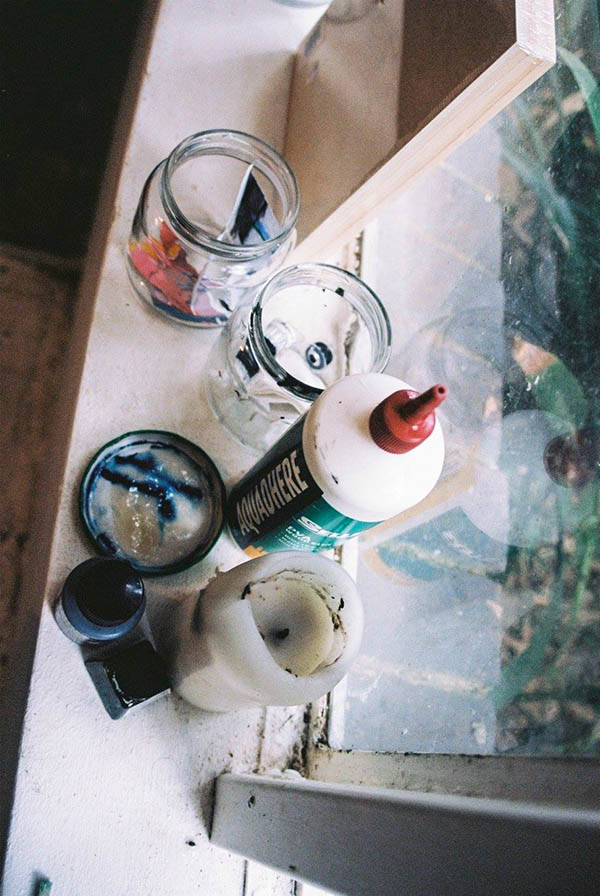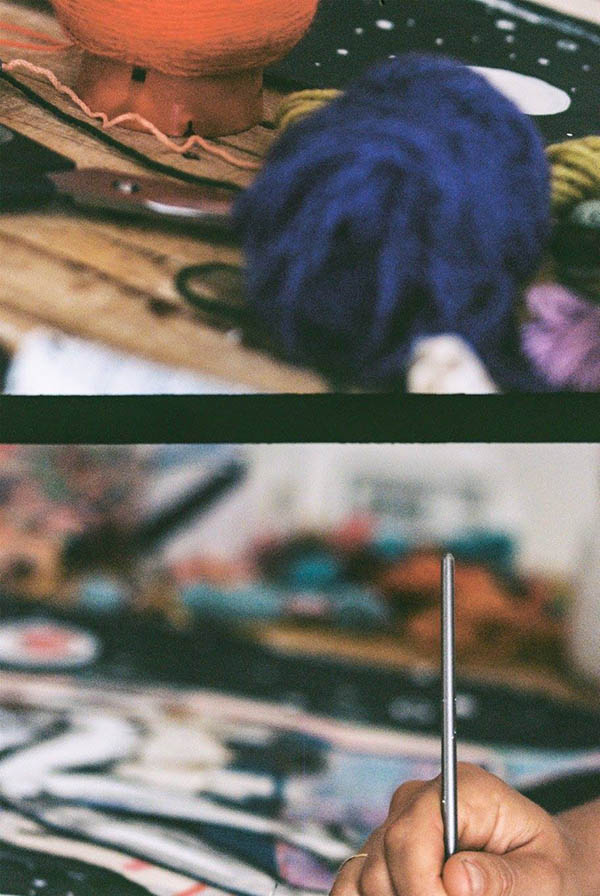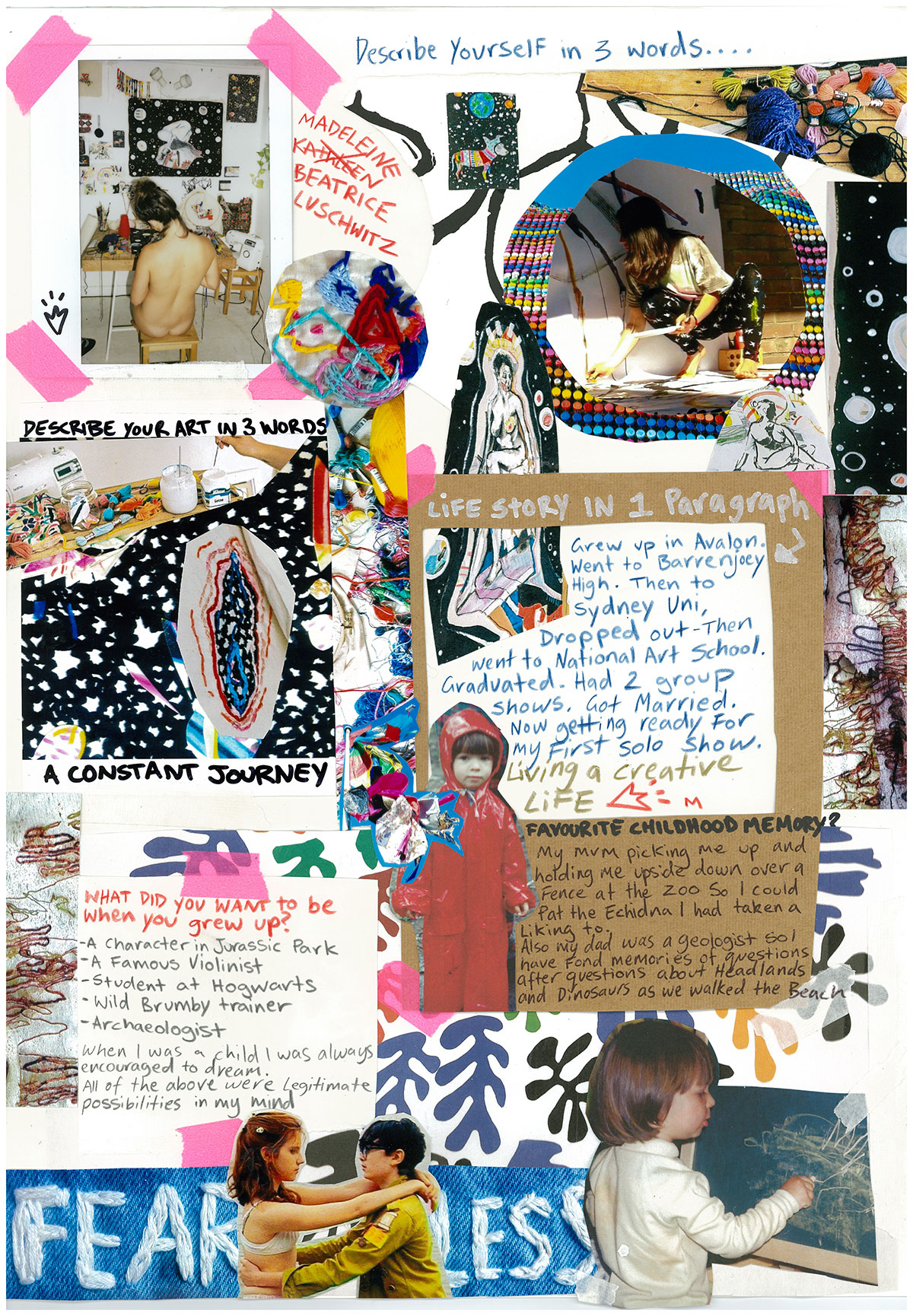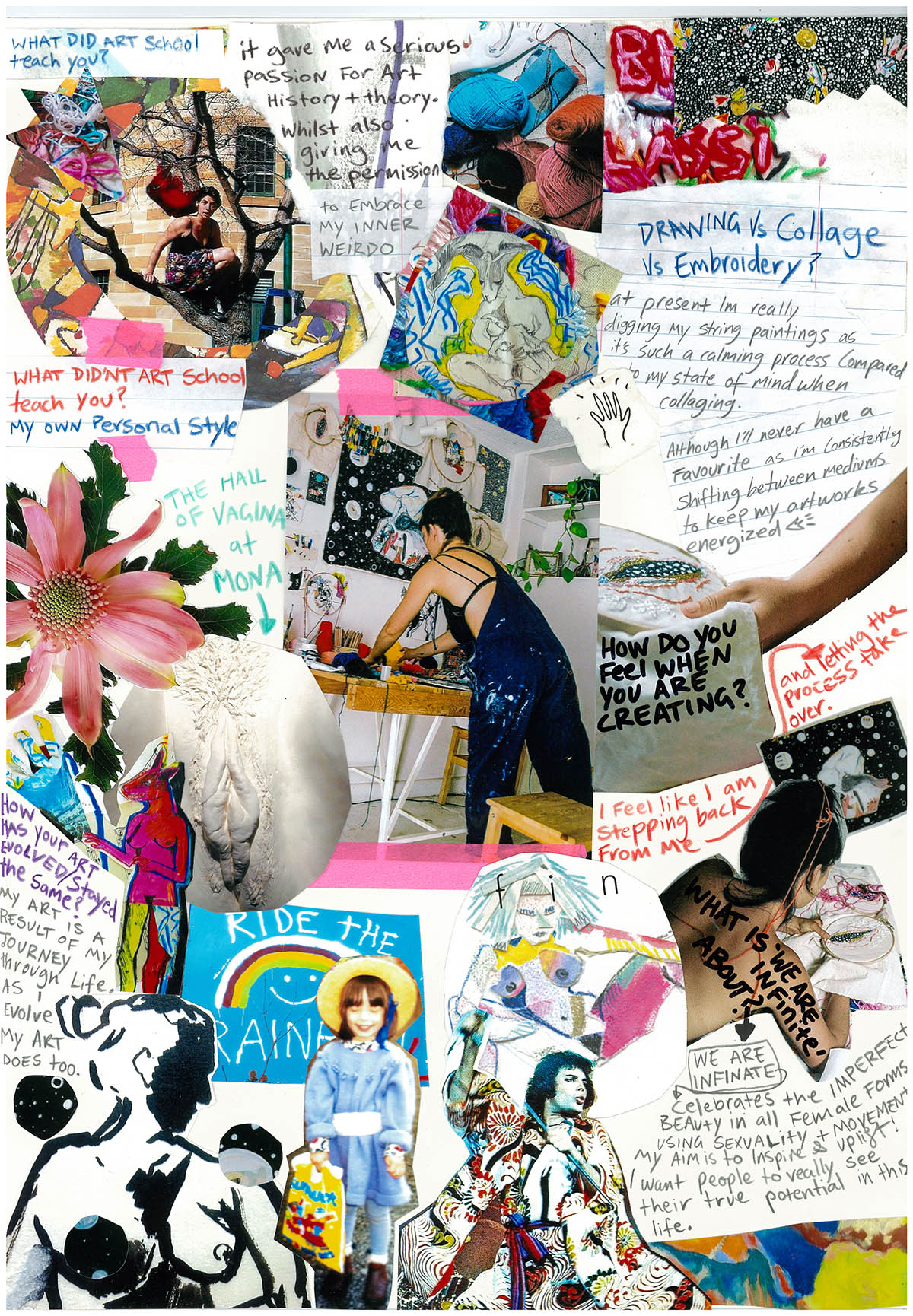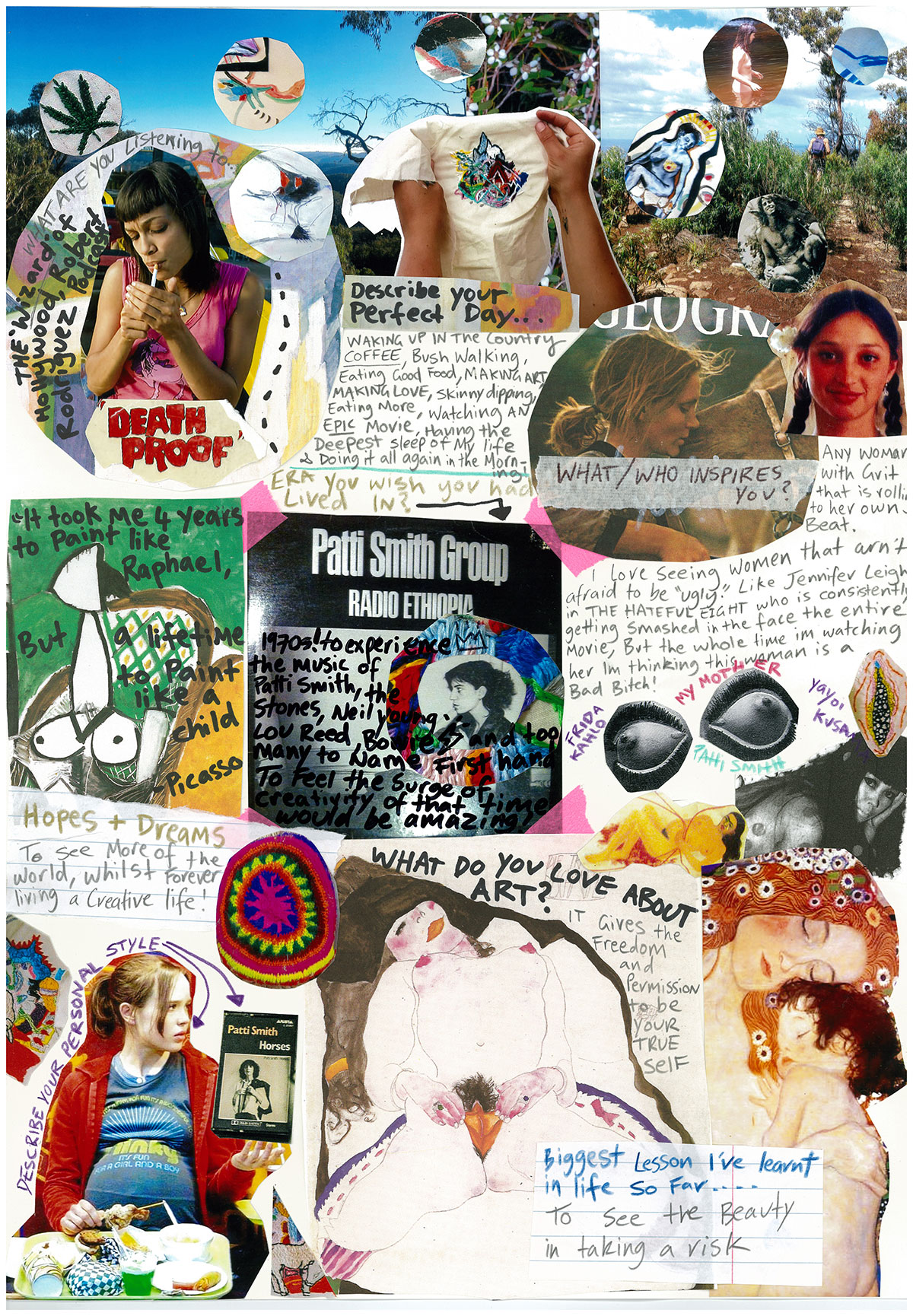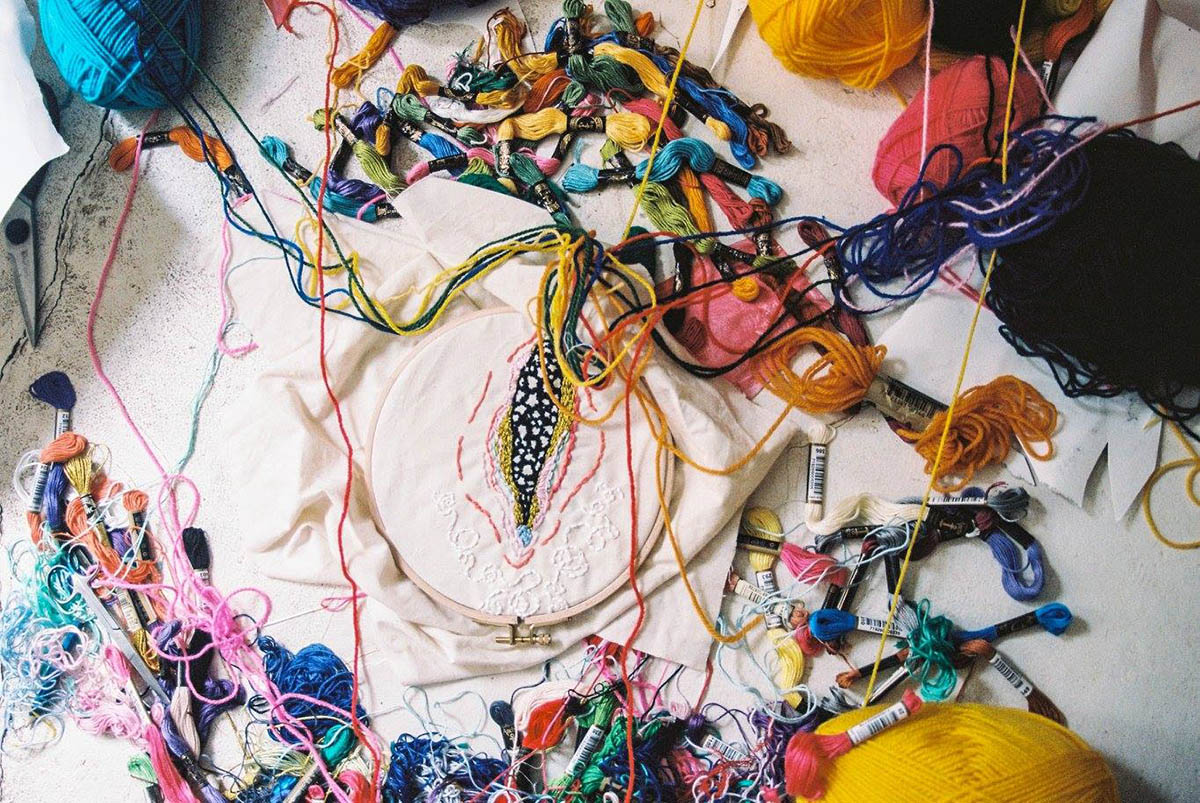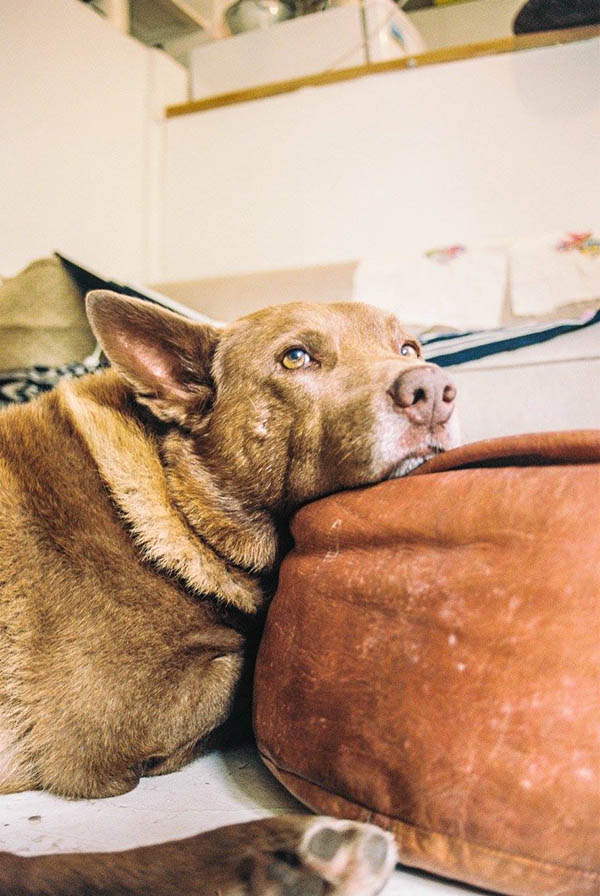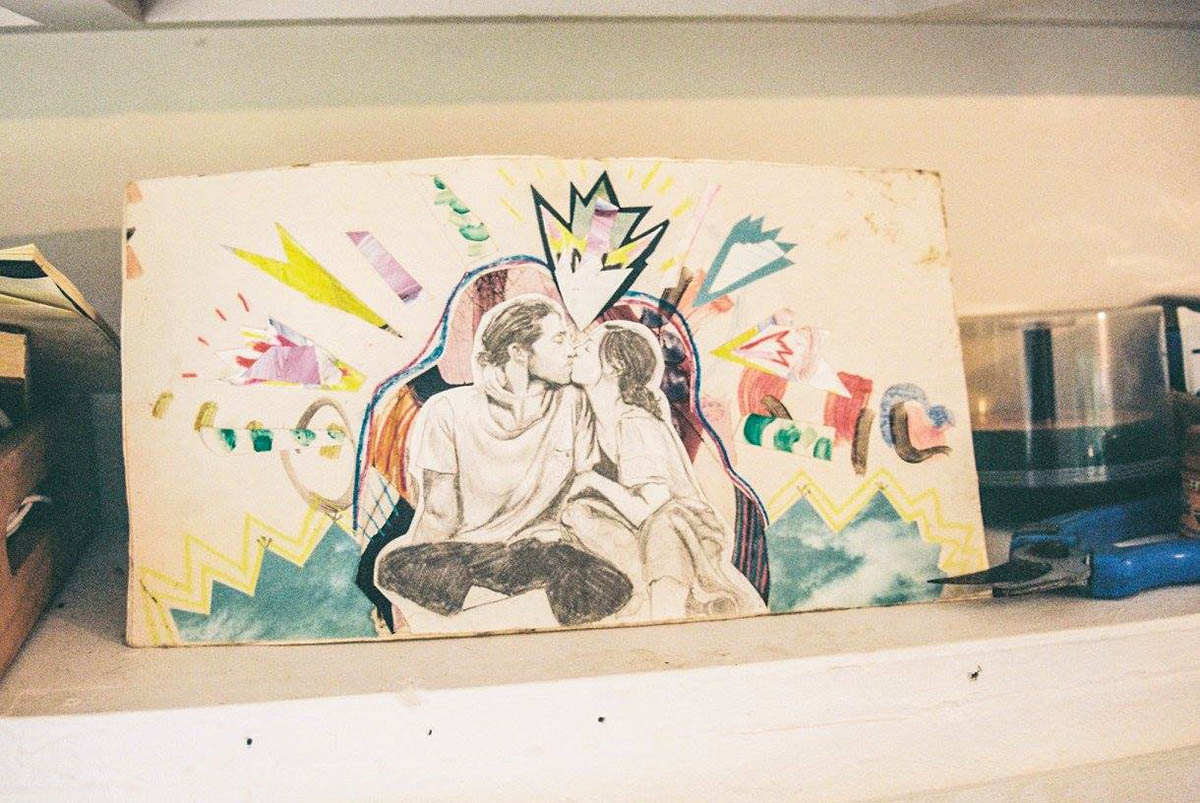 If you're in Sydney, be sure to check out Madi's first solo show 'WE ARE INFINITE' kicking off on the 15th April. Come view some rad art, mingle and talk some trash over a couple of beverages on opening night – invite and details below.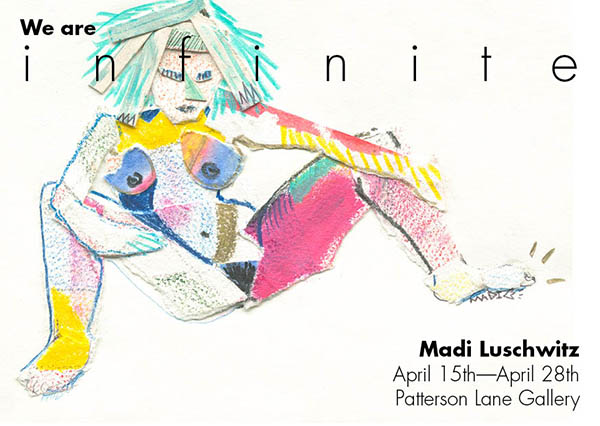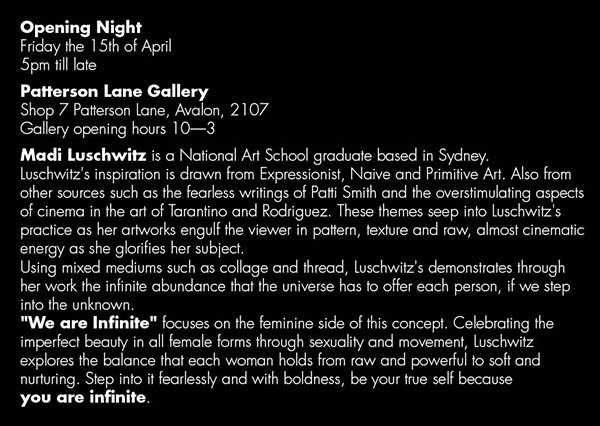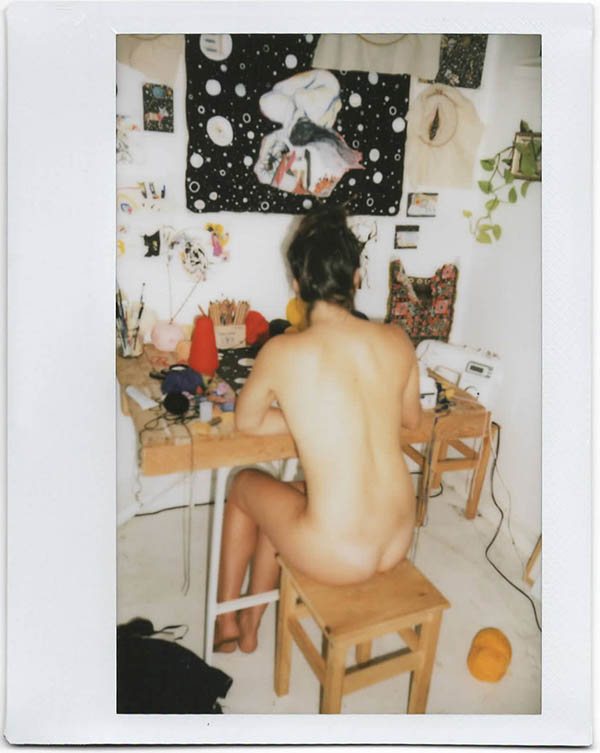 CREATIVE DIRECTION / STYLE / WORDS    Madeleine Chard
PHOTOGRAPHY   Bella Kerstens
COLLAGE ART BY MAD DOG HERSELF